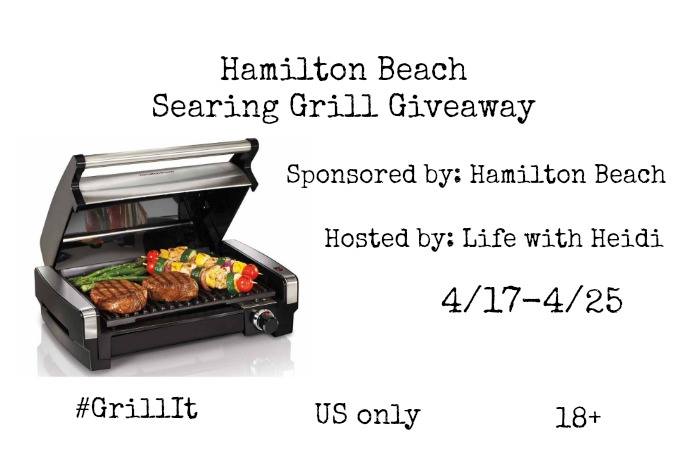 Searing Grill Giveaway
We love living in New York City! We wouldn't trade it for the world except that we have one big void in our lives…. a back yard! In the summer months we would give anything to be able to go out into our very own yard and grill a few burgers!
Earlier this month our friends at Life with Heidi turned us on to the Hamilton Beach Searing Grill. You can actually use it to grill inside! How kool is that? Hamilton Beach wanted to give you a chance to win one of these Searing Grills and we are so excited about the product that we decided to help promote the giveaway!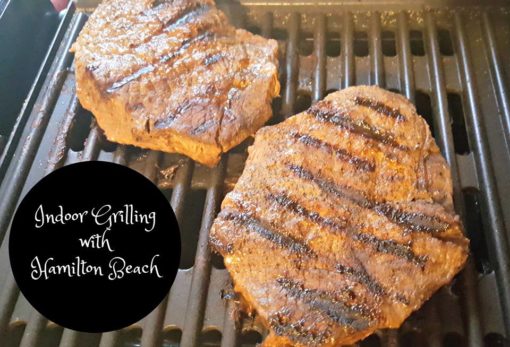 Take the guesswork out of grilling using the high searing temperature and adjustable temperature control. A light will even indicate when your grill reaches the desired temperature. This compact indoor grill can be used regardless of the weather and is easy to clean with removable hood and drip tray, both dishwasher safe.
Cooking for my family has always been something I love. Knowing we can all sit at the table at the end of a long day and enjoy a meal together is an aspect I will always enjoy. The Hamilton Beach Searing Grill makes my life easy in so many ways.
Do yourself a favor and get the Hamilton Beach Searing Grill. It's perfect for everyday use in your kitchen and the flavors of grilled food never get old. I base my whole weekly menu on what I can grill. Get your hands on this Searing Grill and let me know what you think!
Enter for your chance to win your own Hamilton Beach Searing Grill today!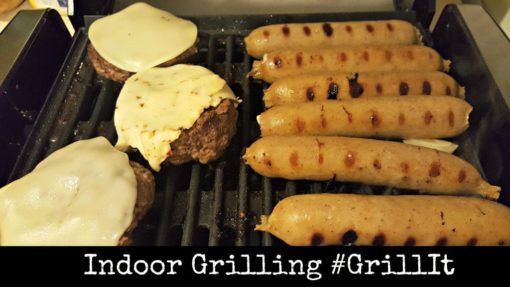 Giveaway Details
Must be 18 years old or older US residents in order to win.
Dates will be 4/17/17-4/25/17 (at midnight CST)
Winners have 24 hours to claim their prize via email.
Enter for your chance to win this great prize today!
a Rafflecopter giveaway

Hamilton Beach is responsible for shipment of the prize not the individual blogs helping promote this event.
Disclosure: The opinions expressed are my Life with Heidi's and may differ from yours.
Kid Congeniality is not responsible for prize shipment and did not receive compensation for this post.
For questions concerning this giveaway or to host your own giveaway please contact heidi@lifewithheidi.com.
Make sure you enter for your chance to win all of these great giveaways too!