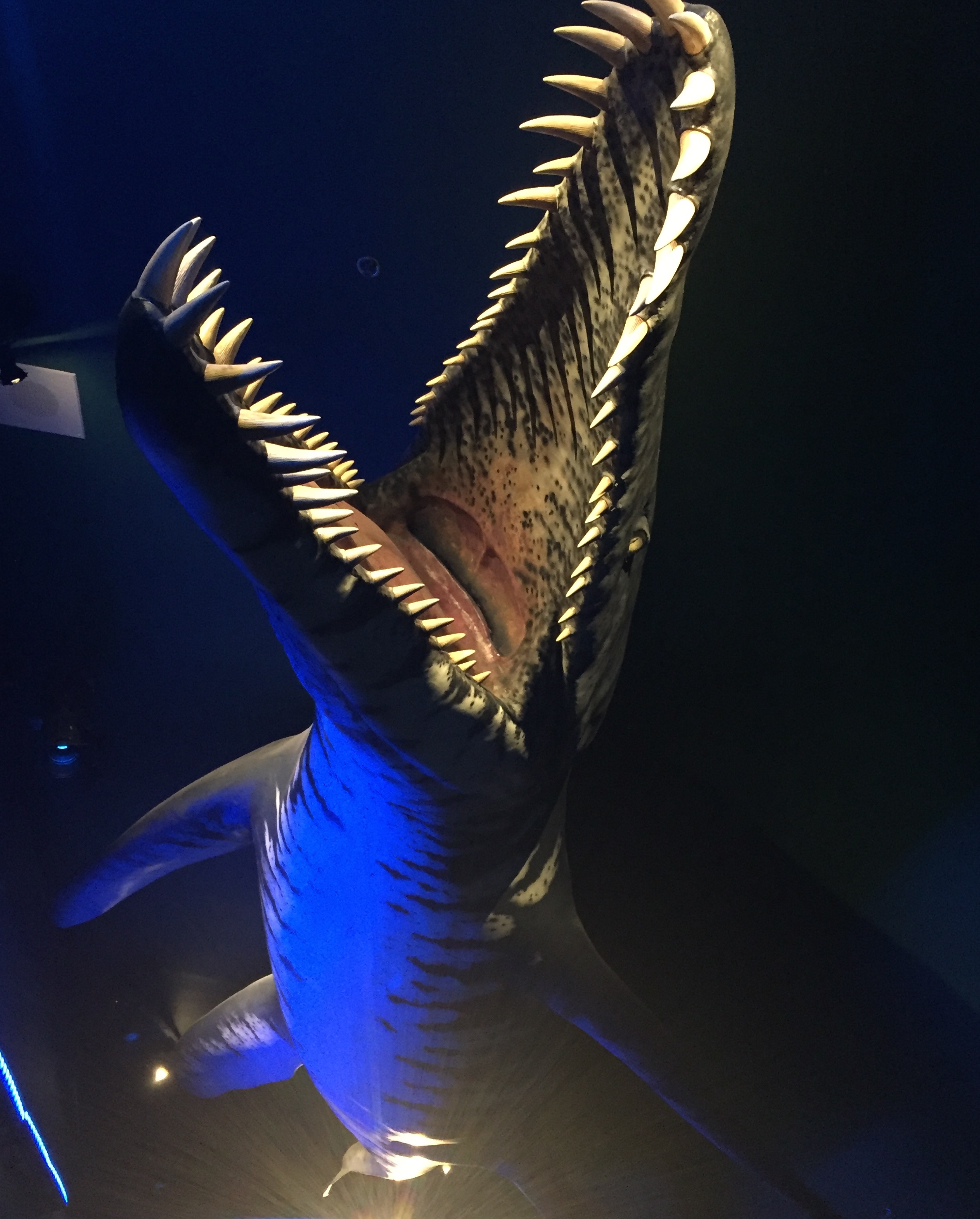 We recently took a road trip to the Adventure Aquarium in Camden New Jersey.  The aquarium is named appropriately.  What an adventure we had!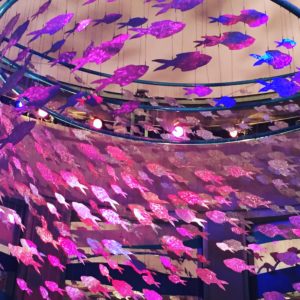 We started the day in Hippo Heaven visiting with the two Nile hippos in residence.  Button and Genny are the most adorable 3,000 pound creatures you will ever see!  I was so taken with the big sweeties I didn't want to leave!  I could have spent the day watching them frolic and sleep.
We visited the Kidzone next and were treated to some hands on fun.
We took a walk over to the Ocean Realm to see the Loggerhead Sea Turtles.  Don't you think this one looks pretty good for weighing about 300 pounds?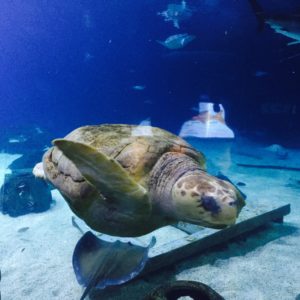 The highlight of our excursion was our adventure over Shark Bridge!  Shark bridge happens to be the longest V shaped rope suspension bridge in the world!  It is 81 feet long and suspended just inches above 30 sharks!  I didn't know if I would have the nerve to actually walk across the bridge, but I mustered up my courage and did it.  It was an amazing experience not to be missed!  We walked single file over a 550 gallon tank filled with nurse, sandbar, and sand tiger sharks.  At the end of the bridge a photographer was waiting to take a picture of our accomplishment.
I am pretty sure I found Nemo on my adventure along with his buddy Bruce the shark!
The Aquarium in Camden New Jersey is truly an Adventure for the entire family.  If you have the opportunity to visit you will not be disappointed.