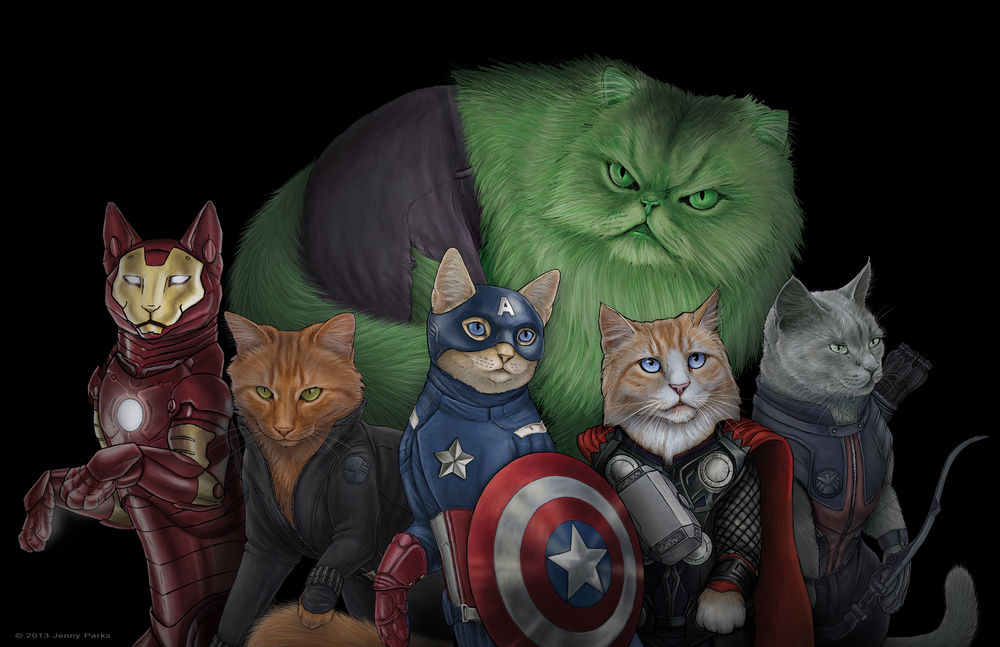 It's Wednesday and that finds my heart in San Francisco, home of Jenny Parks!
Jenny Parks is the UBER talented  illustrator who created the Catvengers.  Super Hero Cats! Star Wars Cats…even Star Trek Cats come to life through her amazing hands.
Take a look at her site and tell me these aren't the "Koolest Cats" on the planet!  http://jennyparks.com
Jenny's calls herself a  "Shameless nerd" but I say "SuPURRstar" is more appropriate!
This slideshow requires JavaScript.