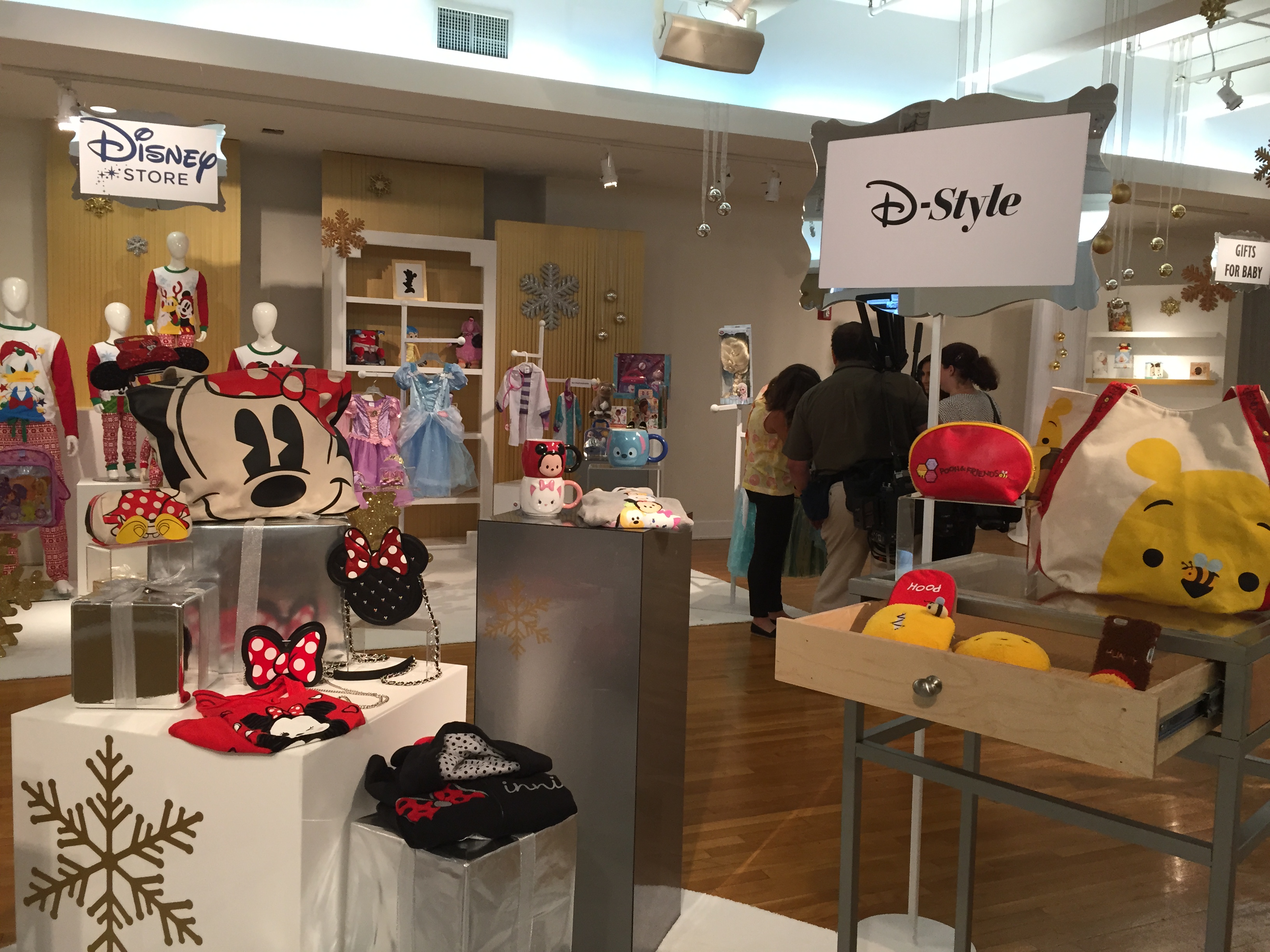 It's 7/25 which I like to think of as Christmas in July!
What better way to celebrate than to preview all the kool new 2015 holiday merchandise available from Disney?
Our friends at Picturing Disney were lucky enough to attend the Disney Consumer Products Holiday Showcase in June.  Here's a peek at some of their favorite gifts that are sure to be on your child's wish list.  From the looks of thing, Santa better have a pretty big sled this year!
Elsa's Magical Ice Castle: is going to melt the hearts of Elsa fans everywhere.  The castle plays "Let it Go" of course and will be available at mass retailers.  The Elsa doll is sold separately.
These new Frozen accessories are available NOW at The Disney Store and are going to fly off the shelves! (Scroll over pictures for details).
Miles from Tomorrowland Stellosphere:  The Stellosphere spaceship set includes a Mini Star Jetter and a Zip Ship.  A Cross Vehicle Rocket system that attaches to all three ships enables fun lights and sounds. The Olaf plush bag reminds me of the stellosphere!  It's full of Tsum Tsum!  And…as you can see Tsum Tsum are big this year!
Favorite Cozies: Holiday pajamas for the entire family!  Whether you prefer Classic Disney or favor the Force, the Disney Store will have you dressed in style waiting for Santa to visit!
There's so much more to share so look out for part 2 of this post later in the week.
Happy Shopping!