Cookie Monster Birthday Cake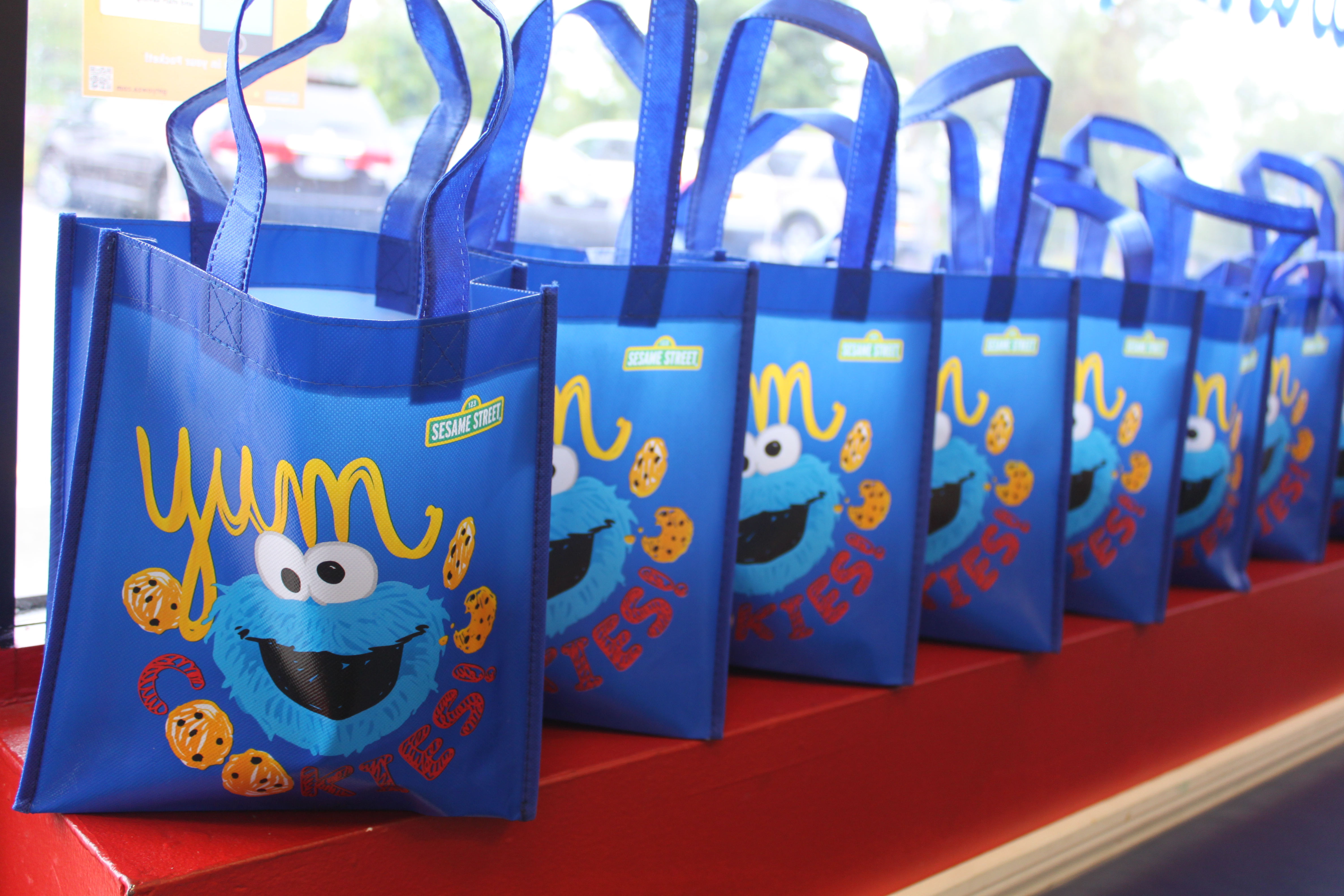 When your little cousin wants a Cookie Monster cake for her third birthday you start baking!
My Mom dug out an old cookie monster pan and I helped her mix up a chocolate cake.  You can make any flavor you like but I say nothing beats a chocolate birthday cake!  If you want to get even more creative you can make an oval-shaped cake and cut it out in the shape of cookie monster's face.  For simplicity's sake we stuck with the pan!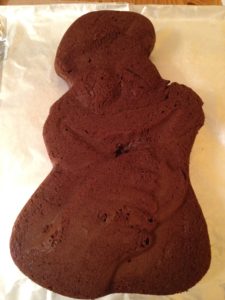 My favorite part was mixing up the icing with blue food coloring in the Kitchen Aid mixer.  My hands were blue for a few days!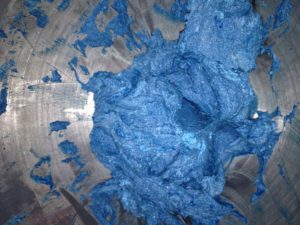 Why stick to icing when Cookie Monster can sport a chef's hat made out of marshmallows?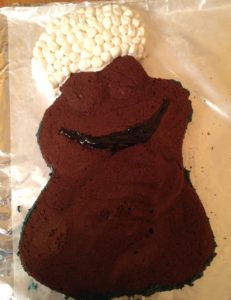 And, of course any good monster needs a nice big mouth!
Applying the icing was the messy part!  We iced the cake using WIlton's grass/fur tip #233 which mimics Cookie's fur.
We gave Cookie googly eyes made out of giant marshmallows to stay in theme.
Before working on his hands, we applied Cookie's most important accessory, a giant chocolate chip cookie to eat!  Mom then moved Cookie off of the waxed paper and placed him on top of a half sheet cake that she made the day before.  You need to make sure that there is enough cake for everyone to enjoy!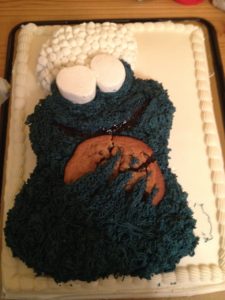 Finishing touches included applying gel for the eyes, mini cookies spread around the cake and the birthday girl's name made out of candy!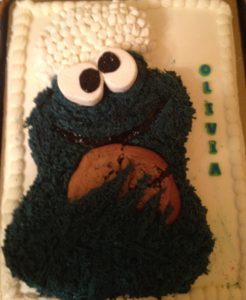 The finished masterpiece: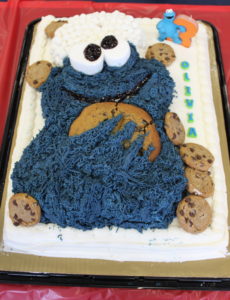 I'd say bubbly Miss Olivia was happy with the outcome!