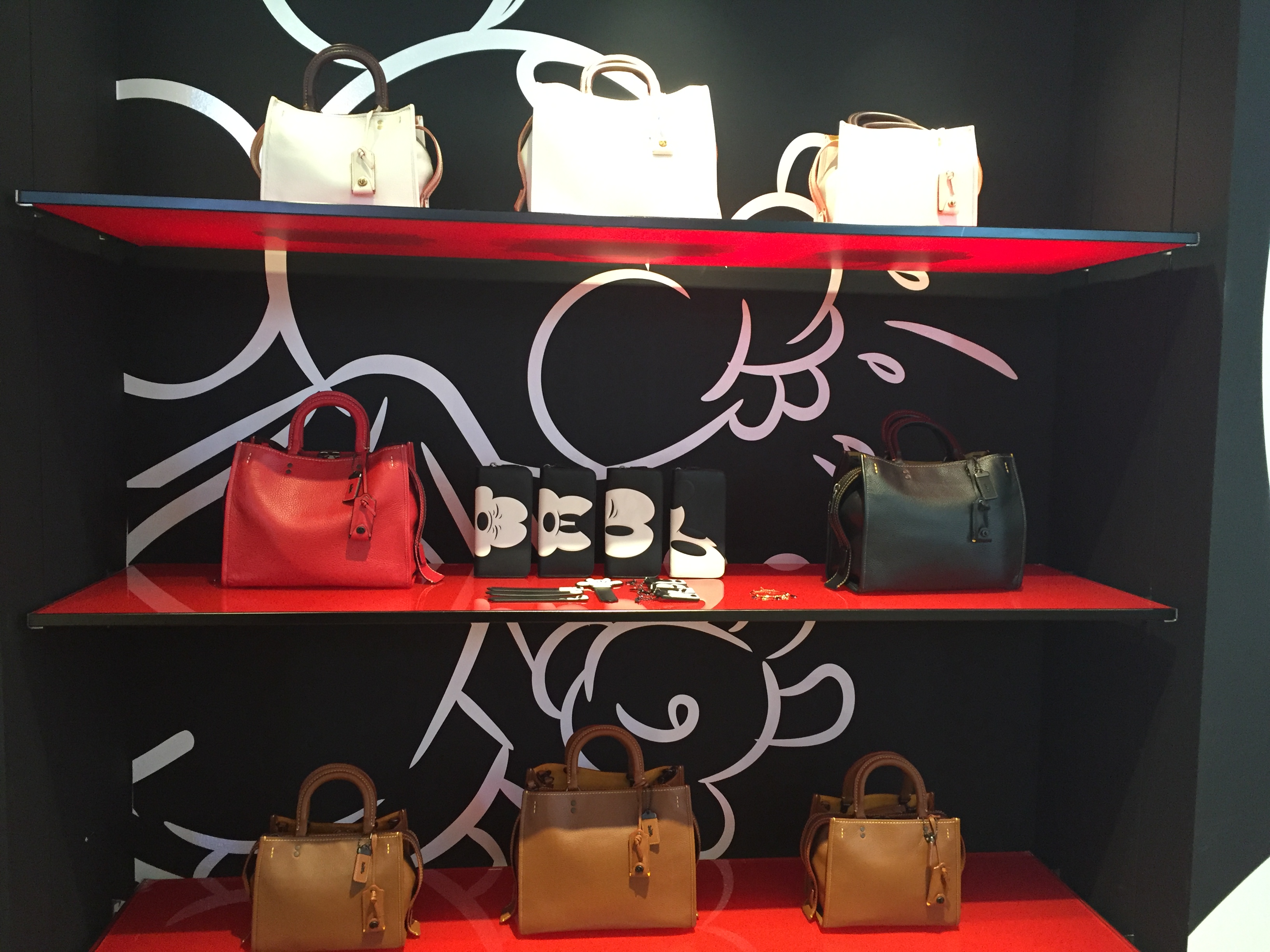 In honor of their 75th anniversary, Coach is debuting a Disney collection online and in stores on June 17th!  We were so excited over the iconic collection that when we found out it would be previewed exclusively at Coach's store in Soho NY we jumped on the first southbound 6 train we could catch!
Bottom line:  If you are a child at heart, run …don't walk to buy a piece from this iconic collaboration!  This collection is everything you could dream of and more.  Don't believe me?  Growing Up Main Street came along on our shopping expedition and is telling all:
My love for bags comes a close second to my love for Disney (I've been known to cry over a particular Chloe bag a few times). So when Disney announced they were going to be collaborating with Coach, I knew I had to do everything in my power to snag a bag. I'm still a little sad that I never got the Kate Spade Minnie Mini Maise and I refused to feel that same remorse over Disney X Coach!
Lucky for me, the entire collection was available before the worldwide June 17 release ONLY at the Coach store in SoHo, NYC. We decided to make an event of the day and celebrate Kid Congeniality's birthday, too (more on that another time).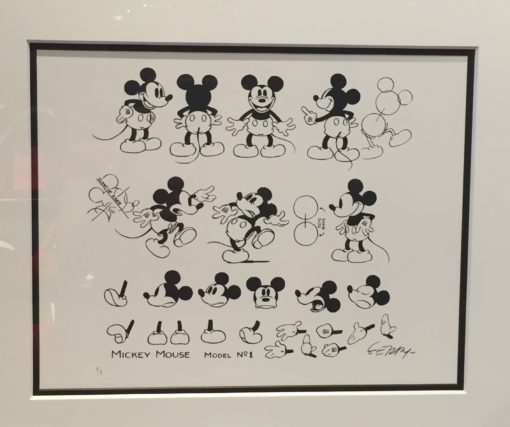 The store is a Mickey Mouse lover's dream come true.  Inside and out is transformed with the adorable Mickey graphics that are embroidered onto many of the products.  The store is two floors of Disney X Coach goodies. Upstairs has an open, fun feel with spunky graphics on the walls and windows.  There is a huge Mickey face mural and a video wall that shows how all those cute Mickey's made it on to the bags!  Downstairs, is smaller and more intimate.  There are more pillows  and two framed Mickey animation artworks.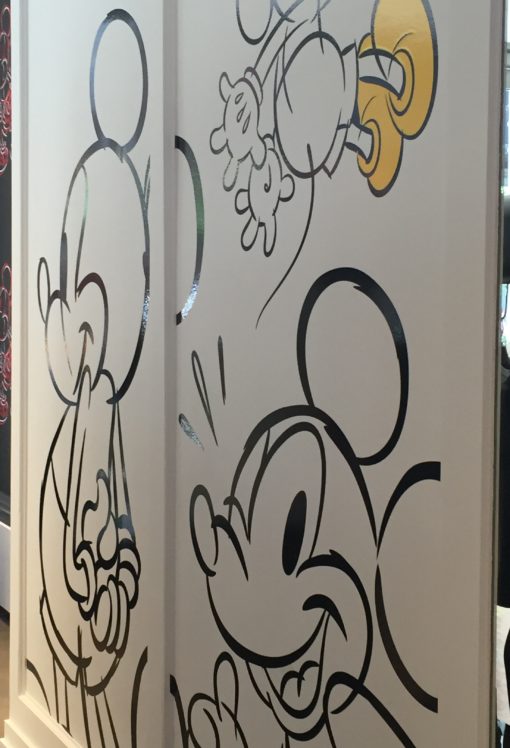 The price point for the collection is slightly higher than regular coach products.  The whimsical Mickey key chains ($25) and bookmarks ($40) bring an affordable option for a small token of fun to those on a stricter budget.  There is a bag or wallet for every taste.  Whether you prefer ears on your bag or a more understated bag, Coach has you covered.  I'm already regretting not buying the adorable bangle with charms of Mickey's pants and hands, but I had a budget and fell in love with the ear clutch.
This slideshow requires JavaScript.
I also loved the leather-bound planners and there is a coaster set that must come to live in our apartment.
If you are in NY, I recommend seeing the store in person. It's beautiful decorated, and the employees are very nice and accommodating. We easily spent an hour in there, while  the kids were playing on the pillows and the employees never once made us feel unwelcome!
Bravo and Hot dog, hot dog, hot diggity dog to the stylists who designed the store.  You brought the magic of Disney World to Soho!