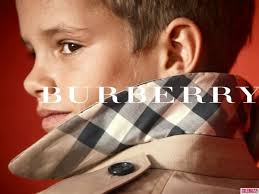 Bravo Romeo Beckham!
I love this short film/commercial by Burberry which was choreographed by Lynne Page.
Excuse me,  Burberry:  I'm not too shabby looking myself and I do a mean hip hop-break dance combo.  I can throw in a little Gene Kelly flair to top it off.  If you'd like to continue the trend From NYC With Love, you know where to find me!