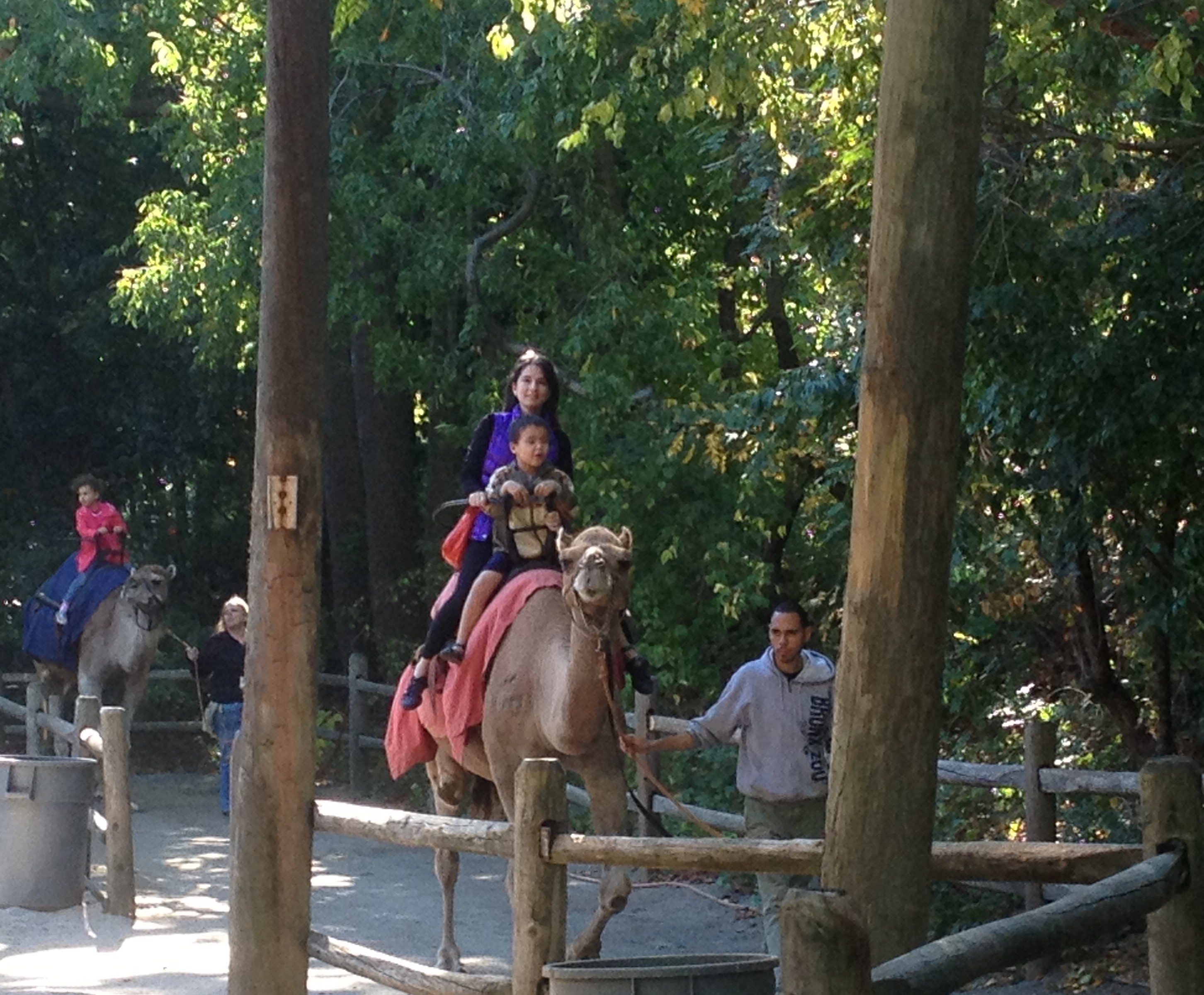 I'm not sure why they call Wednesday Hump Day.  It has nothing to do with camels.  Go figure! Wednesday is one of my favorite days of the week because it is "FREE" or "Pay what you wish" day at the Bronx Zoo.  The Zoo has everything to do with camels and I love it!  It is my favorite place on the planet.  I go there every chance I can get.  I have probably been there over twenty times already.
The Zoo opened its gates to the public on November 8, 1899.  It houses over 4,000 animals and is one of the largest, most famous zoos in the world.  I really want to be a vet or the head zoo keeper when I grow up!  I wonder if this has anything to do with the fact that my parents actually got engaged in the zoo?
If you live in New York or come to visit and don't take a trip to the Bronx Zoo you are missing out. Take a look and see for yourself:
If you are interested in reading about the zoo's history check THIS out!