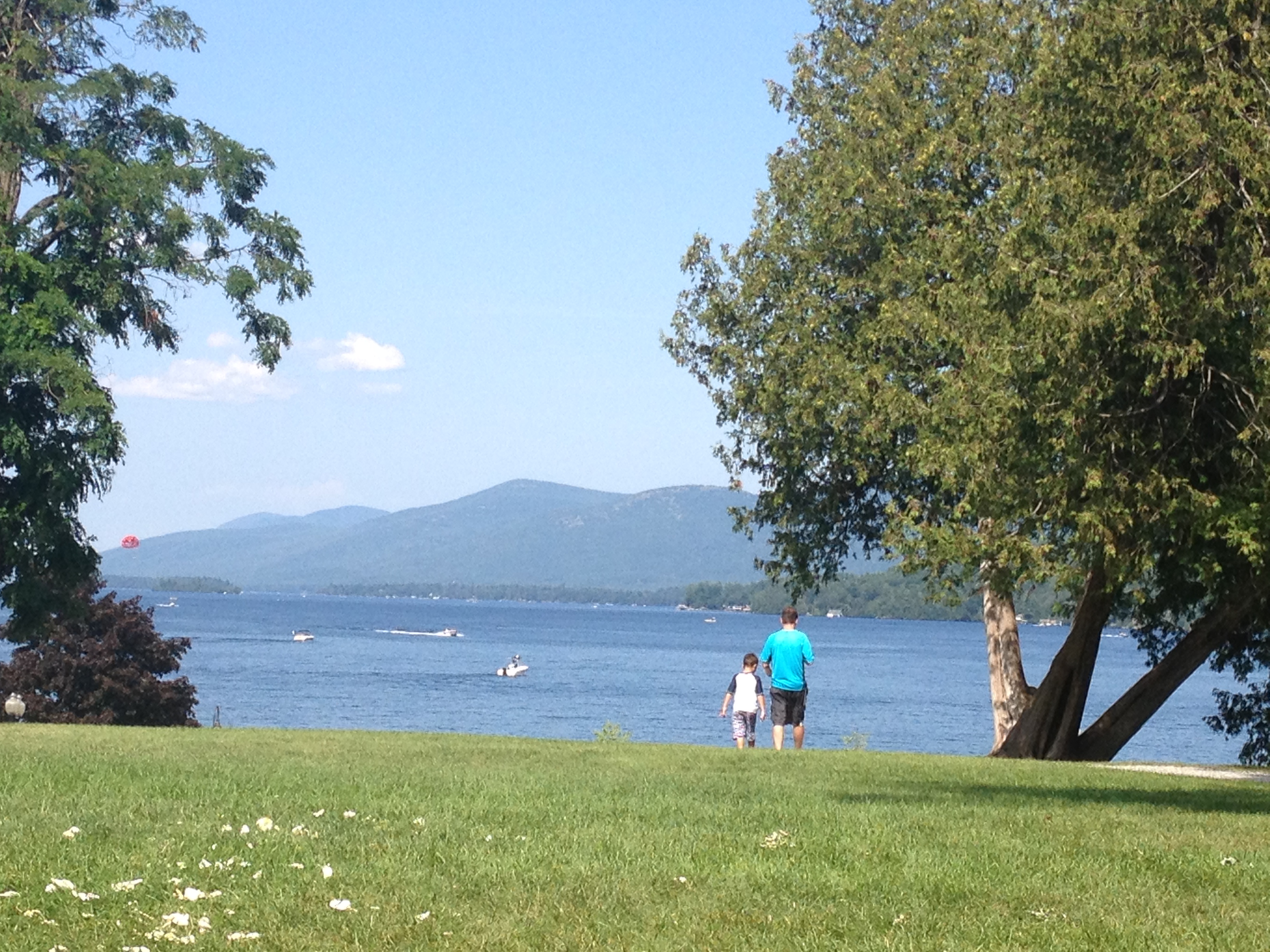 It's Wednesday and I love Lake George, NY!
I took a road trip with my parents to the Adirondack Mountains in Northern NY State.  We were headed to Montreal and spent a night at the lake.  I loved it!  I didn't want to leave.
The Lake George area was immortalized by James Fenimore Cooper in the novel The Last of the Mohicans.  The story is loosely based on the attack on Ft. William Henry on August 10, 1757 by Huron Indians against British Troops.  During the French and Indian War the Hurons allied with the French but the Mohawks  (Part of the Iroquois nation including Oneida, Onondaga, Cayuga and Seneca) fought alongside the British.  It's confusing but I can't wait to study all this in school.
My summer camp group is called Cayuga and I am learning archery so I was thrilled to see all the Native American history and influence at the lake.  Here I am at Ft. William Henry where you can actually step into life at the fort.
If you are not a history fan don't worry, the lake has something for everyone.  It is an amazing, crystal clear 32 mile lake with boating, parasailing, beaches, restaurants, shopping, mini golf, water parks, etc.  You name it, they have it!
I am already campaigning to go back.  Looks like I am in good company:
Thomas Jefferson wrote this in a letter to his daughter on May 31,1791 "Lake George is without comparison, the most beautiful water I ever saw; formed by a contour of mountains into a basin… finely interspersed with islands, its water limpid as crystal, and the mountain sides covered with rich groves… down to the water-edge: here and there precipices of rock to checker the scene and save it from monotony."
Here is my  list of fun things to do and see at Lake George when you go.  We packed a lot into one day so I hope you get to enjoy a longer stay than we had.
Restaurants:
Lake George ShoreLine– We went on a cruise around the river on the "Horicon" with Lake George Cruises and they gave us a discount to eat lunch at this great spot.  The view here is amazing, I got to watch all the parasailing action and it was delicious!
The Log Jam- OMG so we ate dinner in a log cabin that is in the parking lot of an outlet mall.  Don't judge, it was great!  Every entrée comes with an unlimited salad bar with fresh-baked bread.
Water Slide World– has 35+ slides, wahoo!
Ft. William Henry Hotel & Museum