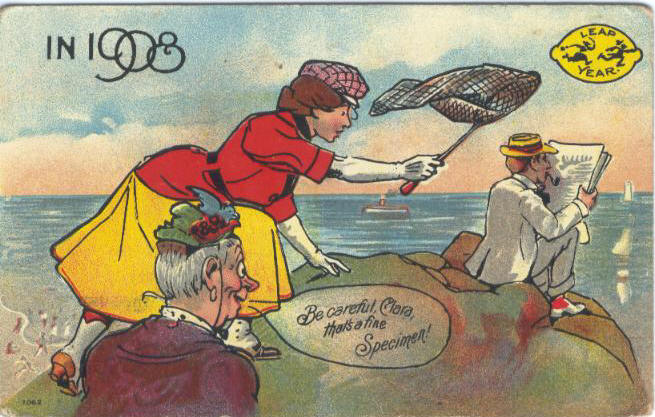 It's a leap year which means tomorrow we get an extra day to the year!
An ordinary year has 365 days per year but every four years we get a bonus day.
A complete orbit of the earth around the sun takes 365.2422 days to complete so leap seconds (and years) are added to keep our clocks (and calendars) in sync with the Earth.
Legend has it that on leap day women should ask men to marry them. I'd say most women in modern times are more excited about all the leap day sales/promotions that will be going on tomorrow.
Here are a few of our favorite leap year deals:
Alaska Air- flights starting at $50 one-way if you book by 2/29.
Caribou Coffee- Buy one beverage and get the second for just 29 cents on 2/29.
CheapOair- Use code GETAWAYS30 to save $30 on a plane ticket through 2/29.
David's Tea is offering a free cup of tea of the day for all.
Dog Haus- Free patty upgrade from a single to a double on all burgers on February 29! A $2.49 value.
Expedia- receive 29% off select rooms by booking through the app until 2/29.
Krispy Kreme- buy one dozen glazed donuts get one for $2.29 on 2/29.
Legal Sea Food- Get two one-pound lobsters (and two sides) for $29.
Margaritas Mexican Restaurants- The Fried Ice Cream Dessert and the Leap Year Margarita are both $2.29 on 2/29.
Starbucks- $29 Off Orders $100 on 2/29/2016.
Travelocity- $29 off $229 hotel room with code LEAP29
Tropical Smoothie Café- Loyalty program members get a a Classic Smoothie for $2.29.
Special deals for leap year birthdays:
Hard Rock Cafe- choice of a free meal for all leap year birthdays.
Olive Garden- Free dessert for all leap year birthdays.
Pizza Hut- free takeout one-topping Personal Pan Pizza for all leap year birthdays.