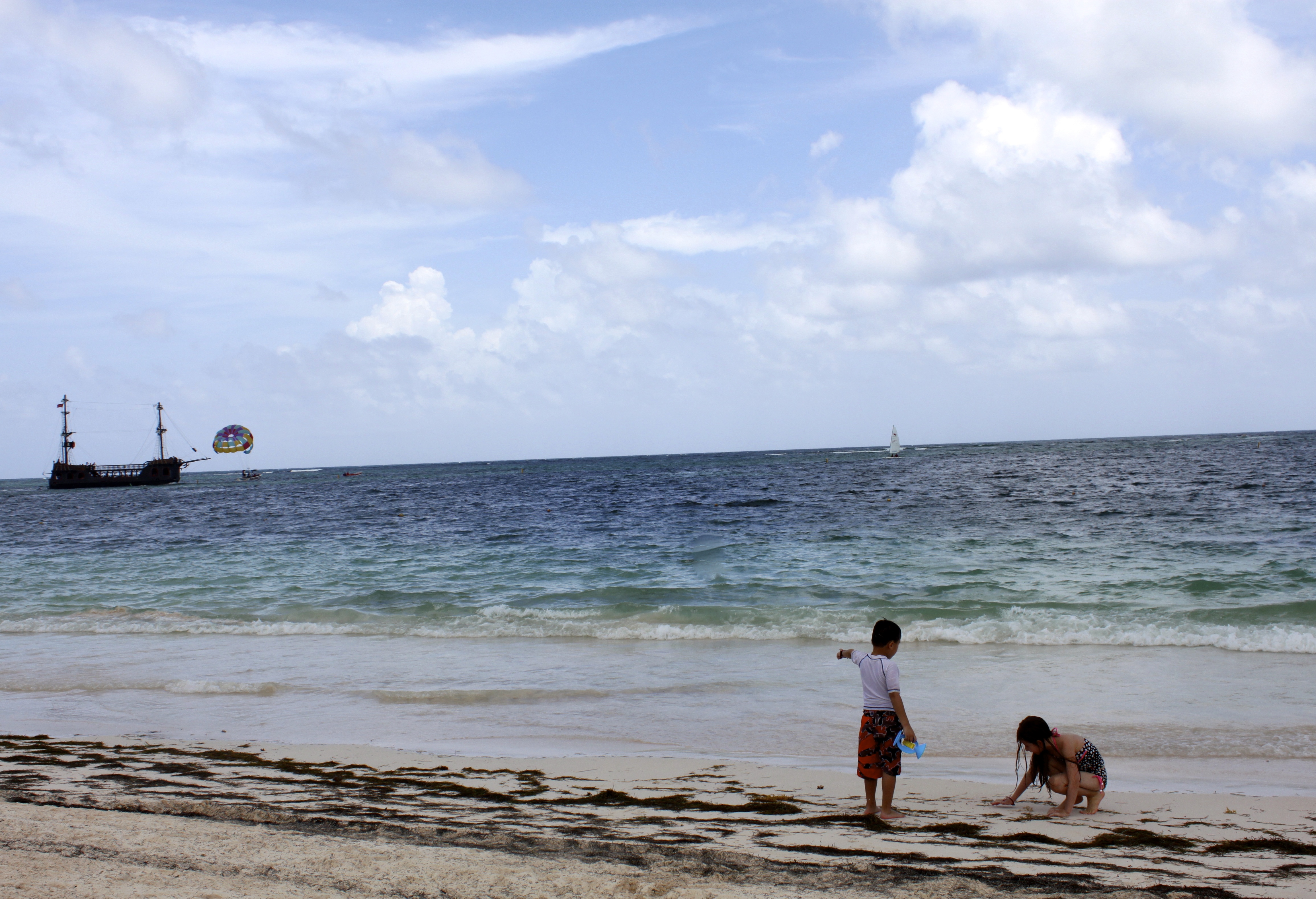 It's Wednesday and I'm thinking Cornwall England would be a great spot for a summer adventure.
Imagine a giant rogue wave hitting your pirate ship and all of your booty goes overboard?  The ship is pummeled again and you go overboard too!  You get knocked out and barely survive.  Miraculously you wash up on shore to tell the tale to your fellow swashbucklers for years to come.  For the next 17 years parts of your treasure return to you over and over with each returning wave.
Pretty imaginative stuff huh?  Well it's not so far-fetched.  On February 17,1997 a cargo ship named Tokio Express was headed to New York.  It was hit by a rogue wave and 62 shipping containers were thrown overboard.  One of these containers contained tons of Legos.  4 million+ pieces of Legos meant for kids in the USA all went overboard!
I'm thinking that I would have a blast hanging out on what I call "Lego Beach".  I would hunt Legos every day and build to my heart's content.  Sand, Legos, sun and fun.  Every kid's dream trip to the shore!  Now I just need to get the parents to agree to go to Newquay Beach, Aye matey?
Click here to read more :http://www.bbc.com/news/magazine-28367198.
Like the dedicated FB page: https://www.facebook.com/LegoLostAtSea/timeline
Follow beaches on Instagram:  Newquay Beachcombing http://instagram.com/newquaybeachcombing