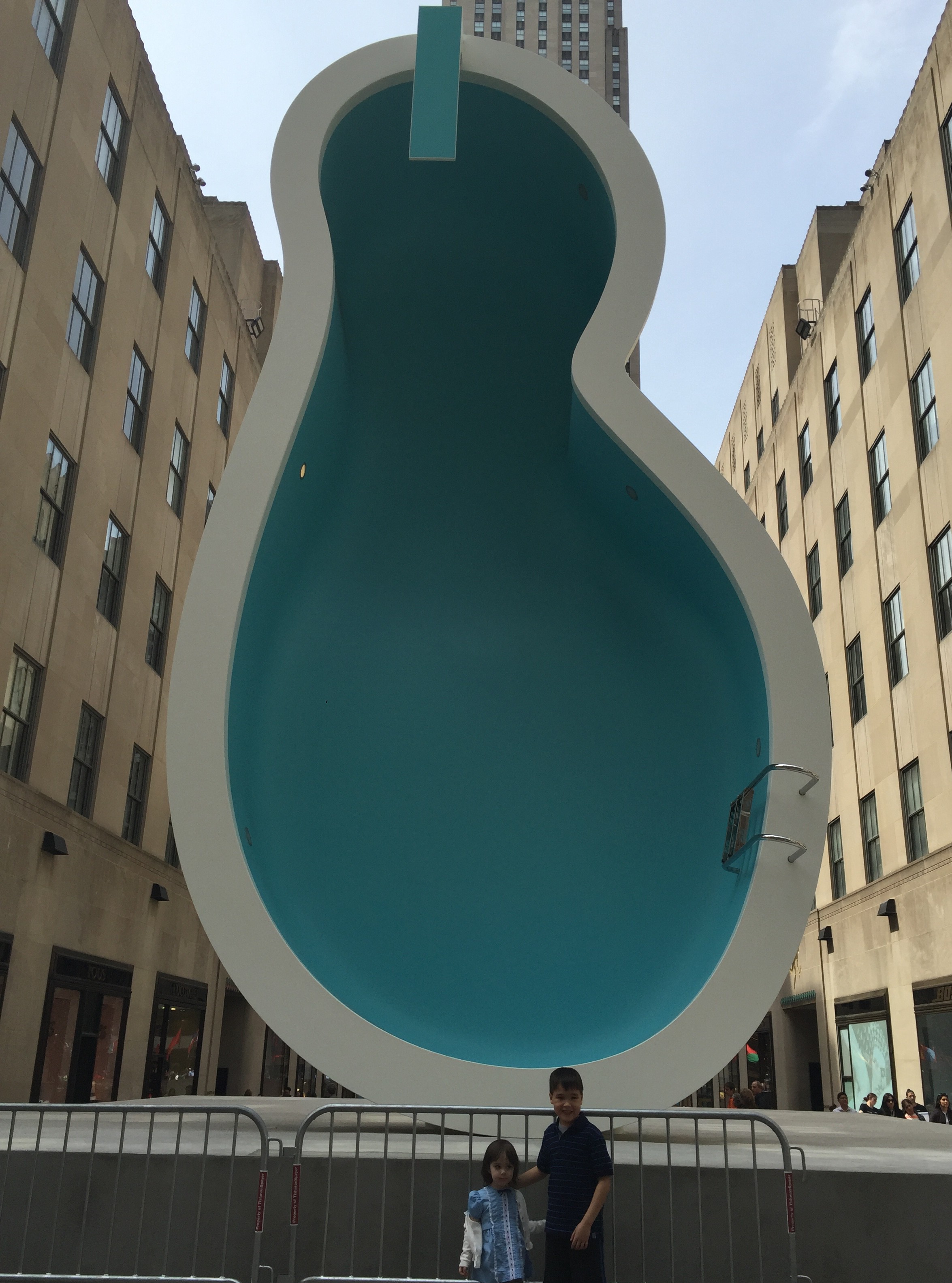 It's Wednesday of Spring Break week!  We spent the first half of break in good old NYC having a fun staycation.  We will be venturing to Philadelphia for the remainder of the week to seek out new adventures.  We can't wait to check out the City of Brotherly Love!
Here is a pictorial of all the fun things we have done in NYC so far:
We Started off the week right playing some hoops.
Which made us hungry so we headed over to BareBurger for great burgers!
Met my cousin CJ at Alice's Teacup Chapter One to celebrate her third birthday with the Mad Hatter breakfast!
Of course we had to head over to Central Park to say hi to Balto.
And no visit to the park is complete without going to the Zoo!
On the way home we saw this lovely giant flower outside of Renny & Reed.
And went to drool over these Keith Haring cubes at Maison 24.
Turns out we didn't even need to go to the zoo because we found a mobile zoo on the street.  It was quite unique!
It's always fun to  "Look Up" at all the skyscrapers in the city….
Especially when they look like giant ears and pools!
I admit was a little upset when I found out we were not going to Disney for spring break.   But…. look who we stumbled upon in the window of the Phillips Auction House.
NYC finds a way to please everyone!