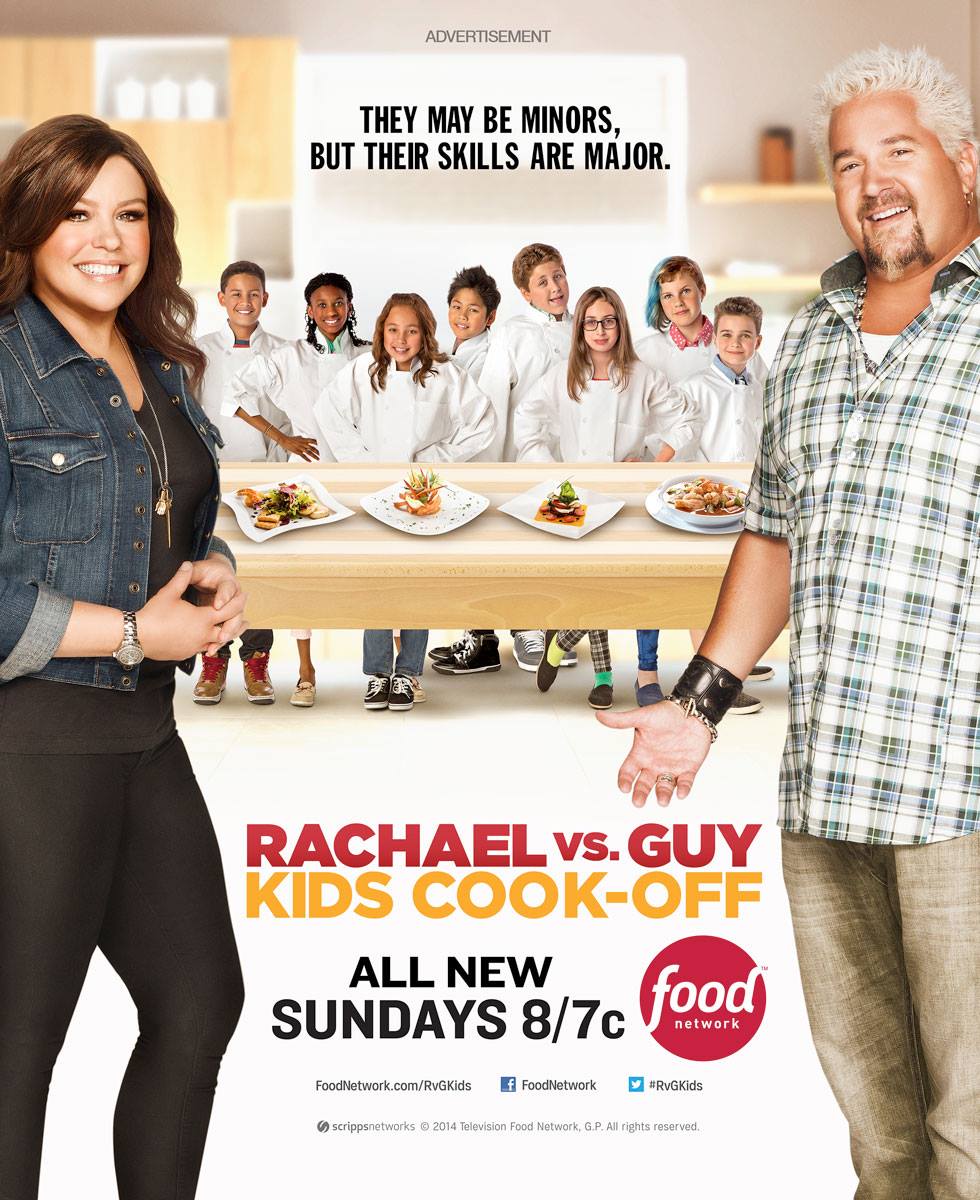 Have you heard of the show Rachael VS Guy Kids Cook Off on the Food Network?  It's the hip cooking show where eight young aspiring chefs compete for their own show!  Two teams of four talented kids are mentored by the uber kool chefs Rachael Ray and Guy Fieri.  Season One was a lot of fun to watch and Season Two premieres on Sunday August 7.
I am incredibly excited for this season not only because I like the show but because MY FRIEND Lauren is going to be a contestant!  Seriously gang, everyone thinks their friends are the koolest, but right now I have that contest won.  Not only is Lauren smart, she's sassy, pretty and can cook her socks off!  Lauren's very compassionate as well.  Our Mom's are friends and the first time we met I acted incredibly shy.  Lauren took me under her wing and even gave me a book titled "I Don't Know Why…I Guess I'm Shy."  I was about three then and actually not even shy.  I guess she just impressed me!
Lauren is the real deal and I am so proud of her.  She worked hard to become a KIDtestant. There are a lot of talented kids out there and to get the opportunity compete as one of only eight on the Food Network you know you have the magic touch.  So here's to all the Season Two contestants, you are all winners !  
I will be on the couch eating popcorn and rooting very loudly for Lauren and I hope you will all tune in and help me!  I can't wait to see what happens.