Safe vehicle's for families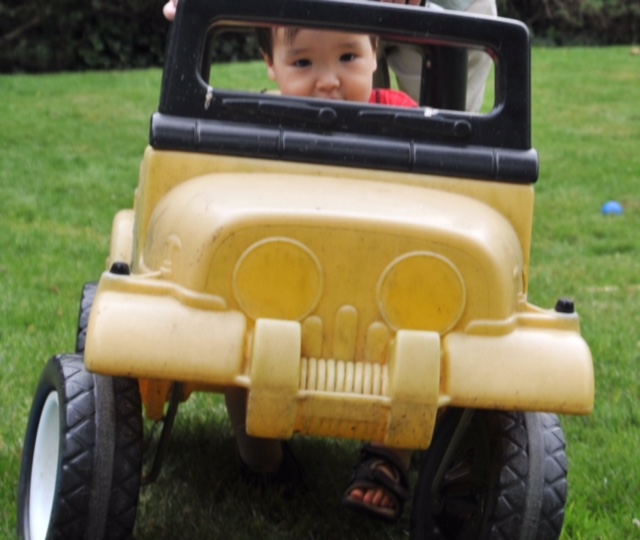 The dog days of summer are here and we are taking a long weekend to enjoy some family time out on Long Island.  Our son loves to get in the car and take road trips to visit his grandparents, aunts, uncles and cousins.  There is nothing like the excitement of a road trip and the promise of a big back yard to run around in!
We live in New York City so most people do not normally associate us as car owners.  As typical New Yorkers we rely on public transportation or walk everywhere during the week.  We actually do keep a car in the city so that we can enjoy fun weekend activities out-of-town.  Every time we get into the car we realize what a responsibility driving is.  We are extremely conscious of the fact that we are transporting precious cargo.  Our car must be reliable and safe!  There is no room for error in this equation.  The safety of our family and any passengers who ride with us are our top priority.
I recently read an article concerning the resale of vehicles with open recalls which disturbed me.  I honestly could not believe it!  Who knew a car with an open recall could be on the market?  When you buy a car from a reputable dealer you naturally assume that the vehicle is in tip-top shape. You would like to believe that you are buying a quality car that will serve your family for years.
Going forward I will be extremely fussy about where I purchase our family vehicles.  For peace of mind, I will not settle for anything less than no-nonsense recall policies.  For starters, I did a little research and dug up some more information on the sale of vehicles with open recalls.  The lovely thing about the internet is that it takes the guessing game out of verifying a retailer's policy.  You can check a retailer's sales policy relatively easy on their website.  For example, AutoNation has a clearly defined recall-free policy.  If you find yourself in a situation where you are not sure about a retailer's stance just go to their website and dig around a little.  You can also check out the vehicle's VIN number.    I know I will sleep better at night knowing that I did my research to protect my loved ones.  There are too many variables out there on the road and I need our starting point to be worry free.
*The inclusion of this press release was sponsored in exchange for my honest opinion on car recall policies.*  
More details on auto safety can be found here.