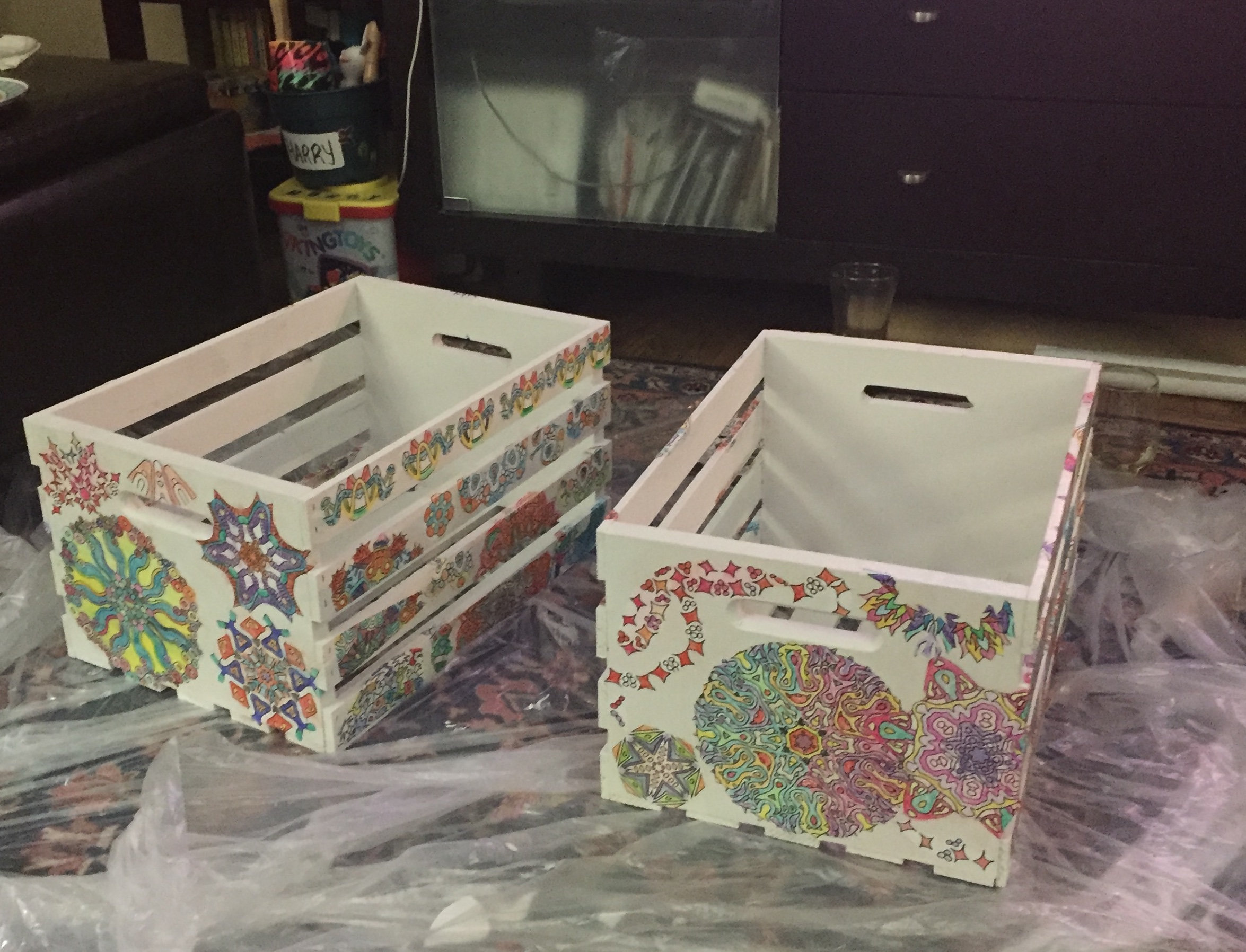 Every year our school holds an auction to raise money for the PTA.  Each class contributes a fun project which gets bid on in person by the parents attending.  The item is a collaboration crafted by and representing all the children in the class.  Every class infuses their own special personalities into the projects which become special keepsakes for the winners.
Class projects are always the most fun items to look at and bid on at the event each year.  We wanted to make sure that ours was fun yet practical and functional.  This year we chose to make a hanging file set made out of crates.  We figured the set would be versatile and could be used to store files, books, toys or crafting supplies.  It was a big hit and sold for over two hundred dollars! We were quite proud of our creation!
If you want to recreate our project at home here's what we did:
To make the project interesting and stress free for the kids we bought a Mandala coloring book. We cut out the pages and sent them in to school for the kids to work on in art class.  Every child colored in two mandalas of their choice over two art periods.  We chose this World Beat Design book at Barnes & Noble for the interesting patterns.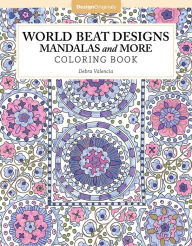 Once the kids completed their part it was time for the class Moms to get busy.
Three of us got together on a Saturday night armed with a bottle of wine (or three), chips, guacamole, white acrylic paint, modge podge and started creating!
Step by Step:
-Put a tarp on the floor and paint unfinished crates (available at Home Depot or Michael's) any color of your choosing.  We chose white.  Let paint dry at least 30 minutes before moving on to the next step.  This is where the wine comes in to play!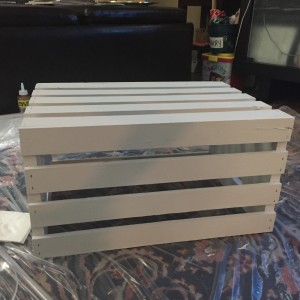 -Cut out mandalas.  Some mandalas were unfinished so we cut out the colored parts and patch worked them together to make funky patterns.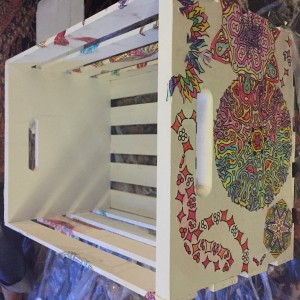 -Modge Podge the mandalas to the crates.  This is the messy but fun part.  You apply the modge podge beneath the mandalas as if you are gluing them to the crate.  Place the mandala on the crate and with a paint brush apply modge lodge over the mandala to create a clear seal.  You might want to work with mode lodge before you get a manicure as it will stick to your polish.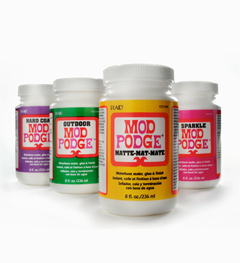 -You need to dry the project over night and that's it.  It couldn't be easier!
The next day we put a bunch of arts and crafts supplies, hanging folders and books into the crates, wrapped them up and got ready to impress.
This slideshow requires JavaScript.