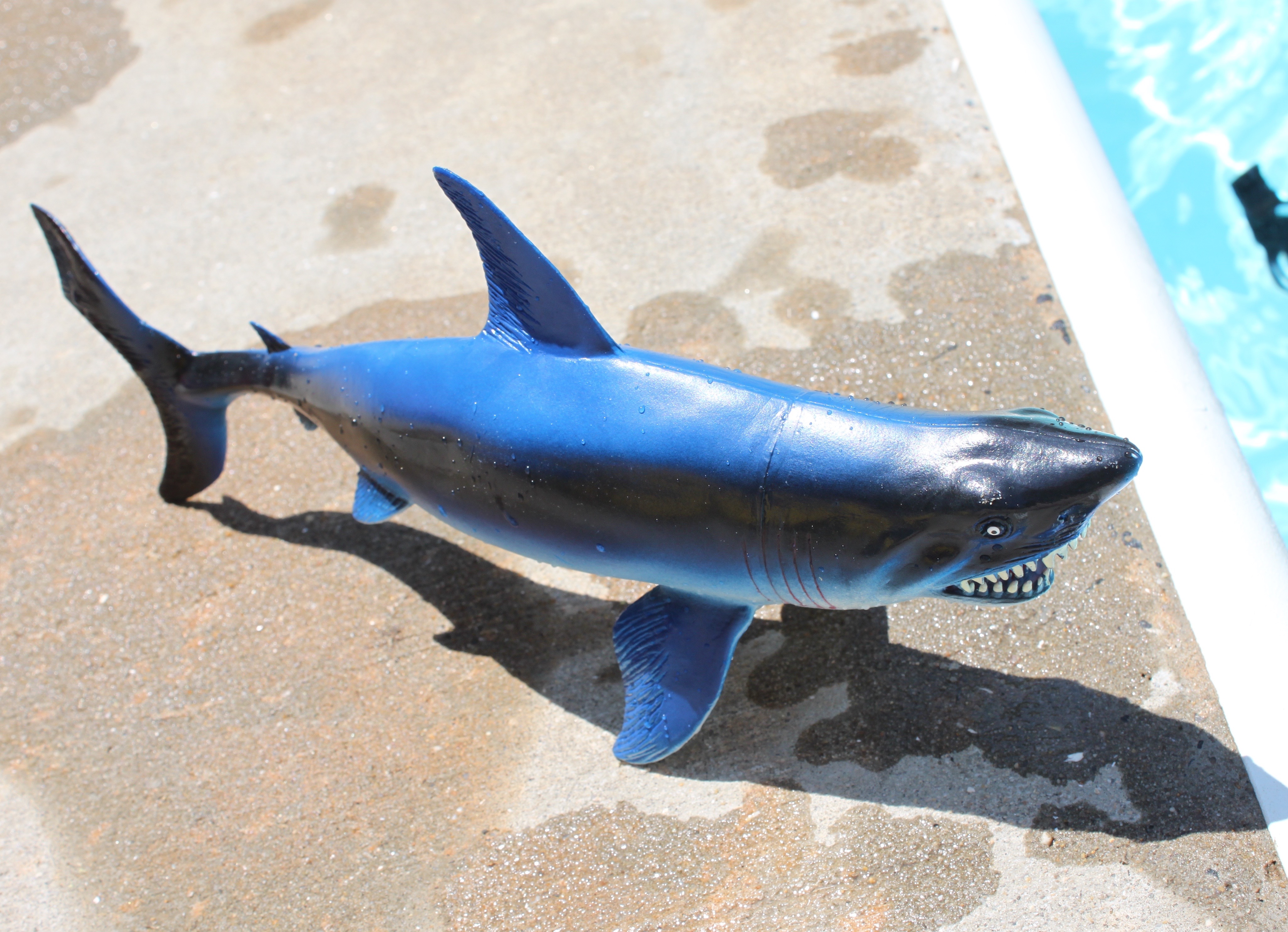 Shark Week is here!
We look forward to watching Discovery Channel's Shark Week every year! We are particularly excited to see if Michael Phelps can swim faster than a great white!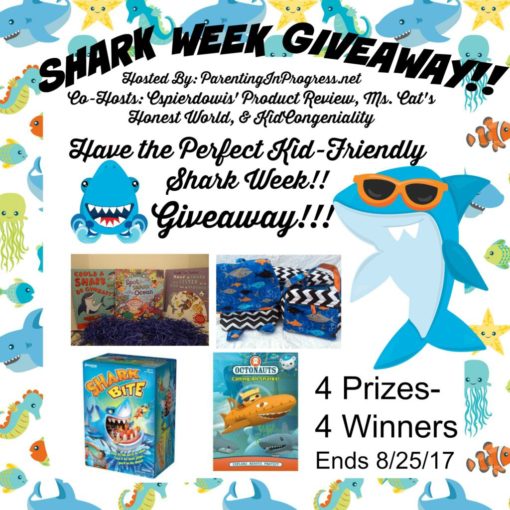 The Ultimate Kid-Friendly Shark Week Giveaway!
To celebrate, we are thrilled to be co-hosting the Ultimate Kid-Friendly Shark Week giveaway with Parenting in Progress!  Giveaway details can be found by clicking through to their site but here is a preview:  There are a bundle of prizes including 3 Shark themed books and much more.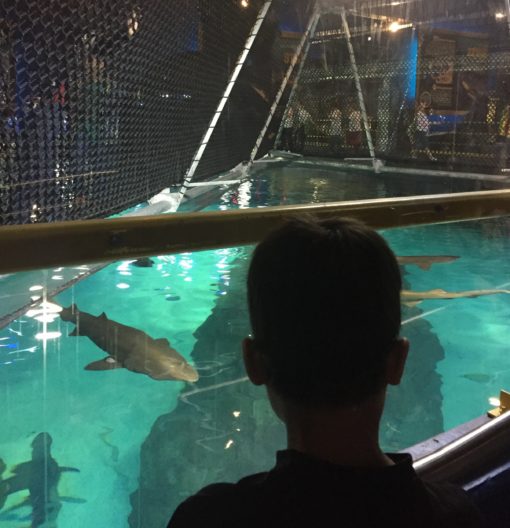 You know we are serious about sharks here because we even seek them out in person! The picture above shows KidC preparing to walk over a tank of sharks on a rope bridge!  You can read about our big adventure here.
We Hope you will tune in between 7/23-7/30 to see what all the Shark Week excitement is for yourself! There will be loads of original new content as well as oldies but goodie episodes running throughout the week.
Good luck and enjoy the shows!
Shark Week Schedule:
Sunday 7/23:
7pm-Great White Shark Serial Killer Lives
8pm-Phelps Vs. Shark: Great Gold Vs. Great White
9pm-Shark-Croc Showdown
10pm-Great Hammerhead Invasion
Monday 7/24:
8pm-Shark Vortex
9pm-Return to the Isle of Jaws
10pm-Alien Sharks:  Stranger Fins
Tuesday 7/25:
9pm-Sharks and the City: LA
10pm-Sharks and the City: New York
Wednesday 7/26:
9pm-The Lost Cage
10pm-Devil Sharks
Thursday 7/27:
9pm-Shark Exile
10pm-Shark Storm
Friday 7/28:
9pm-African Shark Safari
10pm-Lair of the Sawfish
Saturday 7/29:
9pm-Sharkmania
**KidCongeniality is helping to promote this giveaway but is in no way responsible for shipment of prize.  KidCongeniality did not review or receive any product/payment in exchange for this promotion**