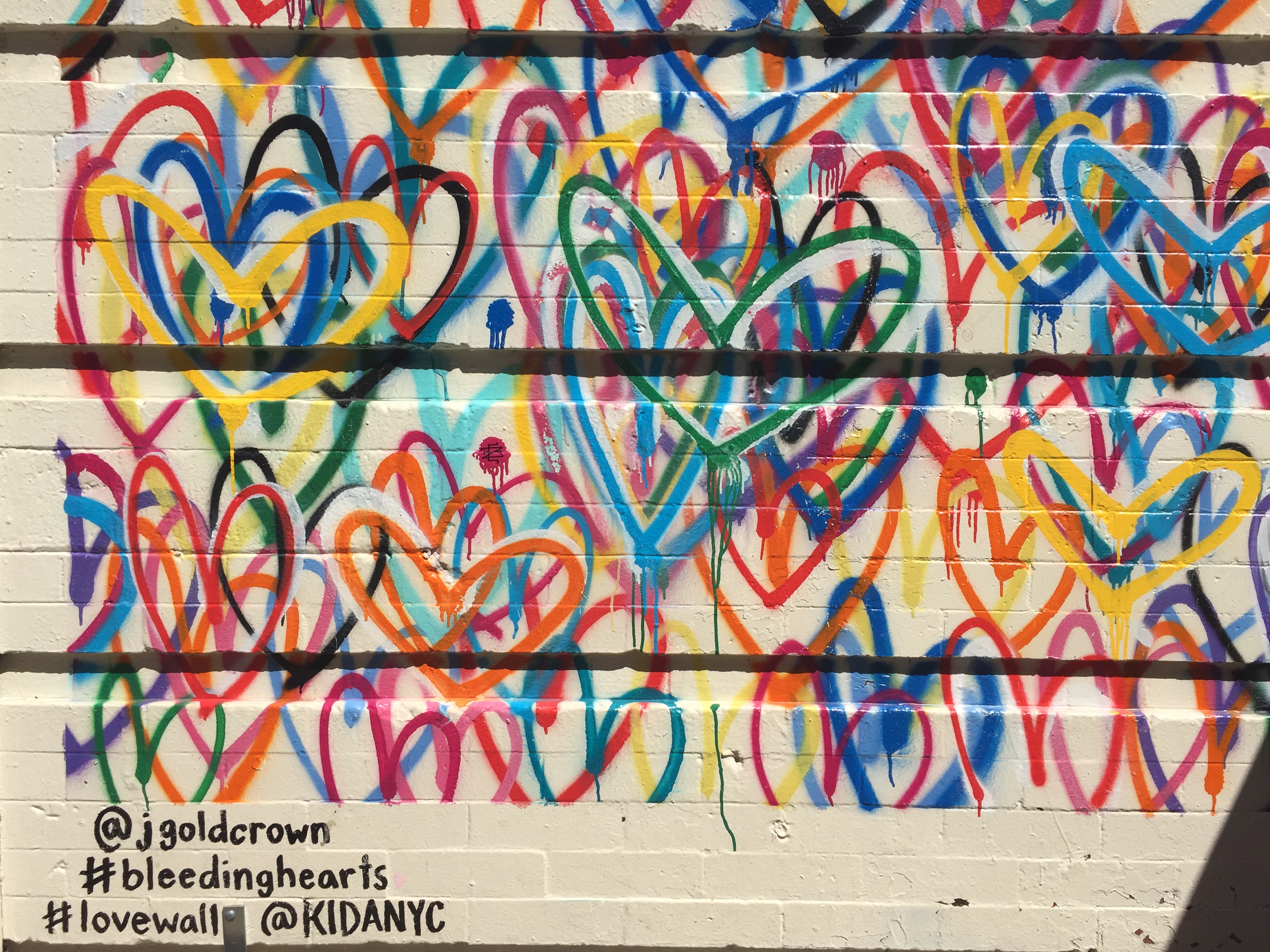 Like Art?
You don't need to go to a stuffy museum to feel the joy that comes from experiencing a piece that speaks to you.  Just put on your sneakers and do a walking tour of any major city.  There is art to be found!
I love walking around and looking at street art (aka urban art).
I started liking street art two summers ago.  I toured Montreal and saw some fantastic pieces.  The deal was sealed when my parents took me to Philadelphia for spring break this year.  Philly has become a city known for its giant, colorful murals.
For my birthday my cousin CJseesart came into the city and we did a walking tour of Soho.  It is going to take something pretty special to top that day!
If you find yourself in NYC do yourself a favor and take a little stroll around Soho.
Your soul will thank you!