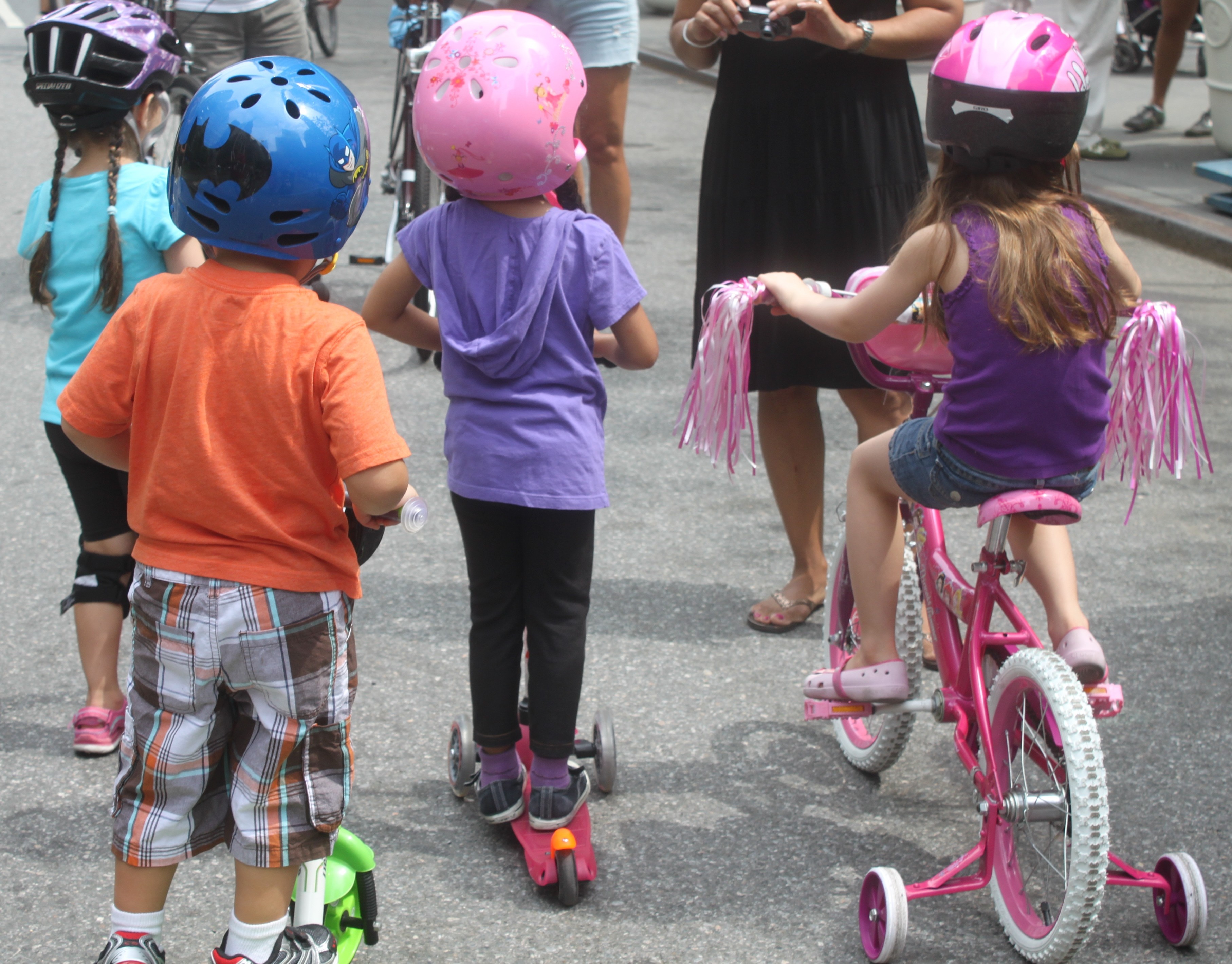 People always ask me what its like to be a KID growing up in NYC.  "Don't you wish you had a back yard?"  The answer is yes, but NYC makes it pretty easy to get along without one.  I pretty much have the biggest back yard and everyone knows it as Central Park.  I can always go there to run around and play so I'm a happy camper.
The first three Saturday mornings in August bring extra excitement to my neck of the woods. That's when the city closes seven miles of city streets to cars.  Summer Streets!   Pedestrians rule Summer Streets!  Everyone gets to run, walk or bike up and down Park Avenue.  Park Avenue without cars is something to be seen!  It's electric!  I meet up with my friends and we ride a combination of bikes and scooters.  There are even activities and snacks available along the way.  One year there was a giant couch that we all sat on together for pictures and this year we played mini-golf.
Thank you Mayor Bloomberg for giving NYC this priceless gift.  I hope we continue to have Summer Streets for many years.  I'll be there next year, hopefully without training wheels.
Check out Summer Streets on FaceBook HERE