Sustainability and Ice Cream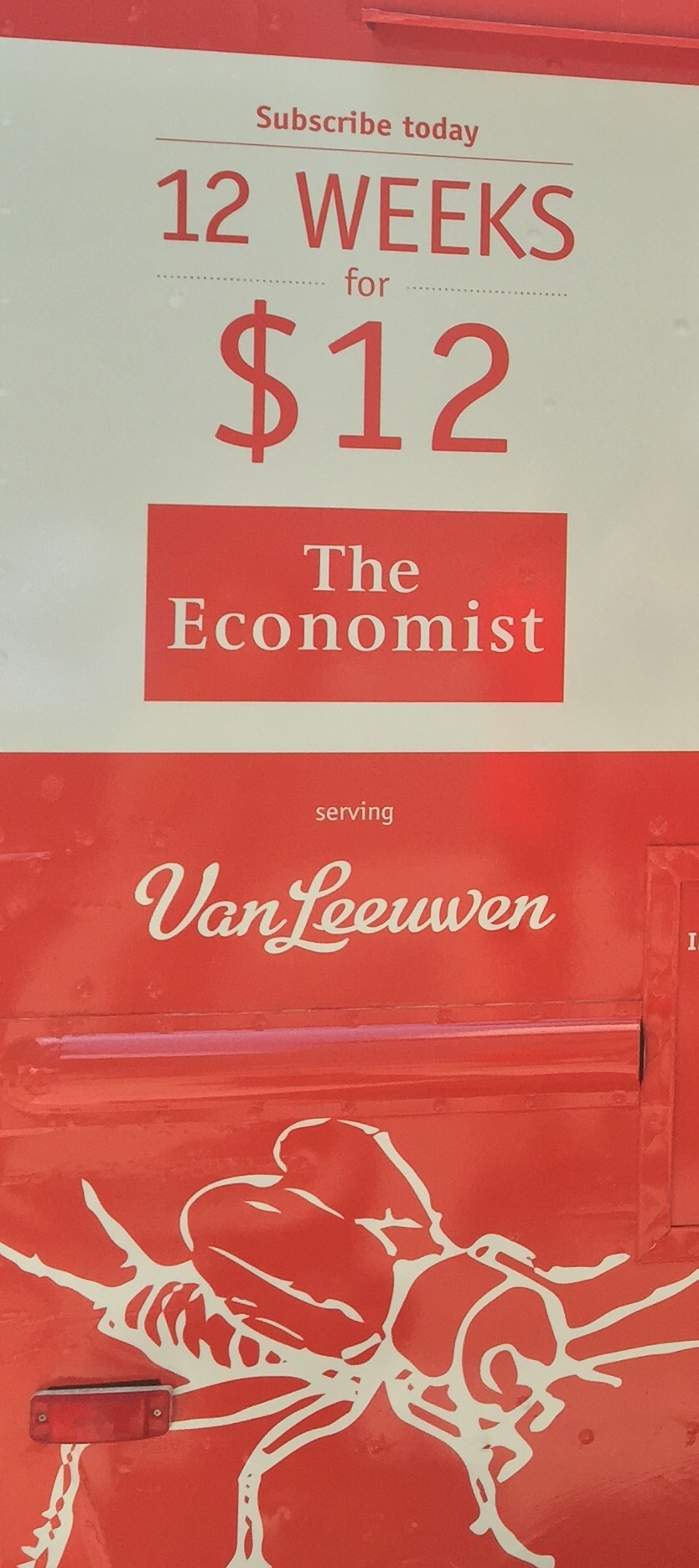 I was walking along Third Avenue and 47th Street in NYC today and I came upon a truck giving out "FREE" ice cream.
"Free?  Twist my arm, I'm in!"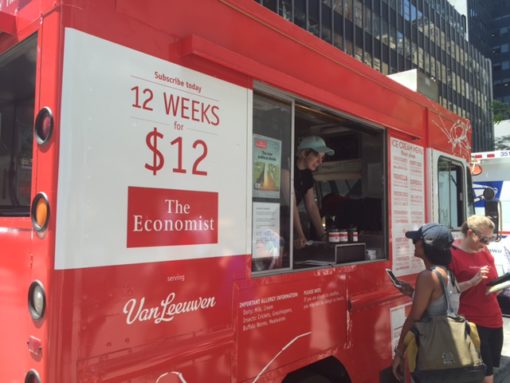 The Economist was giving out delicious, creamy ice cream to promote subscriptions to their magazine and drum up interest in sustainability.  You were welcome to indulge in such interesting flavors as honeycomb, earl grey tea or pistachio…but there was a catch!  You had to try one of three dried bug toppings.  YES I said dried bugs.
The promotion highlights the idea that if we all add bugs to our diets and consume less red meat the food supply can sustain more of the growing population.  Grasshoppers, meal worms and crickets were all on tap to try!  I have heard that bugs are healthy, contain a lot of protein and are low in fat.  Up until this point I never imagined that I'd find out for myself.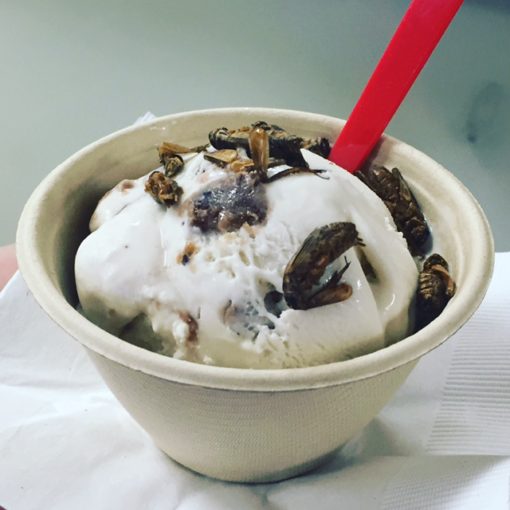 The crew working the truck was friendly and informative.  No one was bugging anyone (ha-ha!) to subscribe to the magazine and most people were brave enough to try the toppings!  I might have wimped out wiped my meal worms off of my scoop but I'll never tell.  You know what they say…there's no such thing as a free lunch.  Or ice cream I guess!