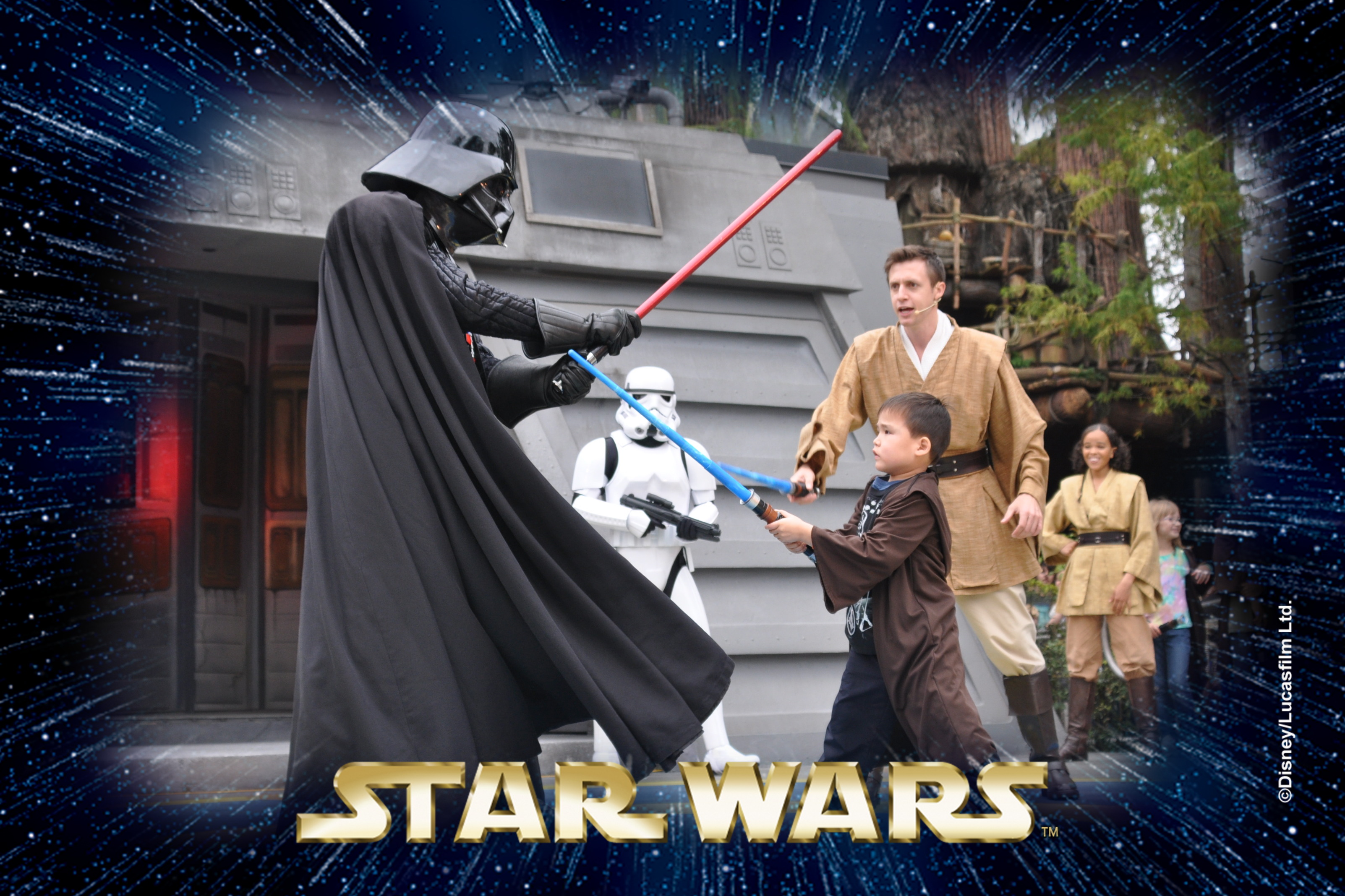 I fought Darth Vader during Jedi Training at Disney World. It was supposed to be training camp, but the Dark Lord decided to show up and freak everyone out.  As soon as I heard the Imperial March (Da da da, dum de-da, dum de-da…) I got so scared my legs started shaking! When I tried to sneak off the stage my Mom was there. Way to use the force! She read my mind!  Instead of rescuing me, she said I should try to be brave because I might never get this fun opportunity again. I'm thinking "Fun? Get me out of here.  This guy is GINORMOUS and cut off his own kid's hand!" She told me how awesome I looked in my Padawan training robe. She said I was tough and knew I could stand up to the big bully. How could I argue?  I did look great in the robe.  I got back out there, pretended I was the Hulk and showed Mr. Vader my moves!
Back to my robe.  I looked awesome in it!  I look at my pictures every day and I'm pretty sure I look better than Luke Skywalker and all those Ewoks combined.  I must have set off a trend because the 2014 fall fashion runways were all rockin' the sic-fi look.
Are you ready to wear the force back to school/work this fall?  Let me know what you think.  Which look is your favorite?