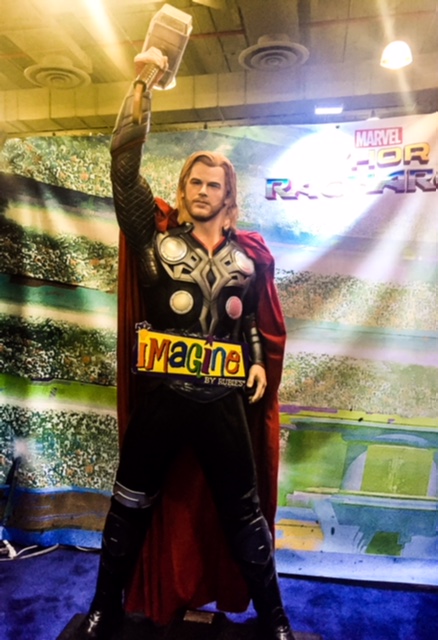 Ragnarok Rules
Dear New York Times:
We went to see Thor: Ragnarok this weekend.
It was everything one expects from a Marvel movie. It was action packed, funny and an overall good time. We are not sure why you didn't like it that much We read your review from 11/1/17 and as a result almost didn't go see it. Good thing my son wouldn't take no for an answer!
What do you have against witty dialogue and a good-looking hero? What's not to love about a charming yet mischievous villain who is also devilishly handsome? Throw in a long-lost evil sister, a tub of popcorn, a little Hulk smash and we all win.  Seriously, don't you get a kick out of Stan Lee's creative cameos? My family waits excitedly during each Marvel film for him to pop up on-screen.
Super hero movies should be fun. They should be entertaining and sightly silly! Let's keep the serious stuff for the news or Oscar worthy dramas. I want to go to the movies and escape every day monotony. Give me outrageous plot lines and an over the top wardrobe and I'm a happy camper. For two hours I get to feel like I can do anything in or out of this world. That is a feeling you can only buy at the movies.
I am happy that Thor is ruling the box office and making people smile…at least until next week when Wonder Woman and The Justice League swoop in and try to kick him out-of-town!