Three Reasons to Take a Professional Family Portrait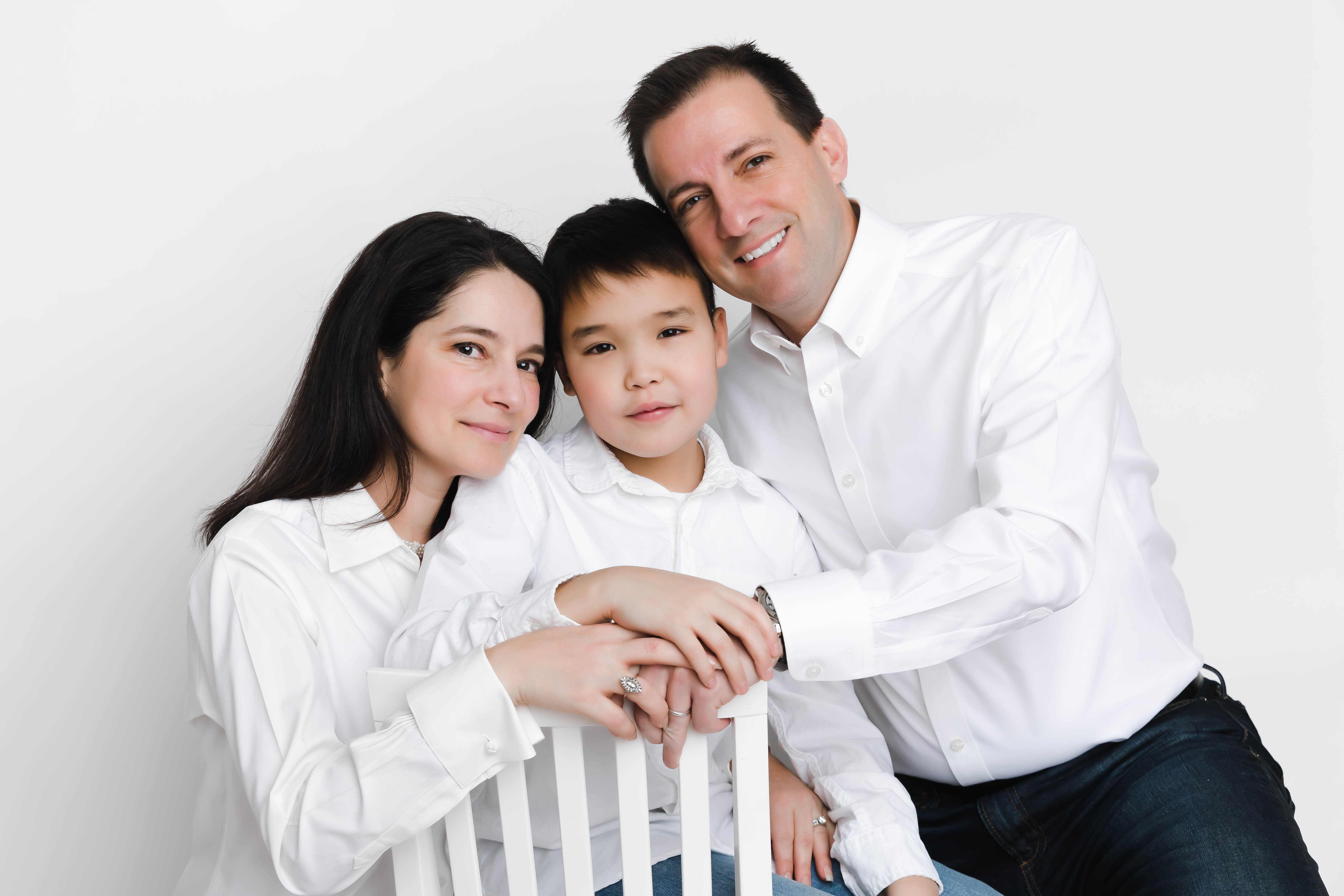 We have been wanting to sit for a professional family portrait for years. My son is ten and I  feel guilty that we have never sat for one before. Every time we take our son for his holiday photos we vow to come back at a later date as a family. It never happens! I decided that I would need to make it a priority and so my New Years resolution was born.
A few weeks ago I noticed beautiful photos taken by Camille CD Photography in an online Mom's group. After reading some reviews I noted that a common theme was that Camille is very patient.  She puts her clients at ease while taking fantastic photos. I realized that the main reason I never followed through with a family shoot is that we felt ridiculous sitting for one. I emailed Camille immediately and explained my hesitance.  We quickly set up an appointment before I could chicken out.
We arrived at Camille's studios a little flustered. My husband didn't realize he was supposed to coordinate his attire with ours. He met us straight from work but was able to run home quickly and change. I was mortified! Camille laughed it off and put us at ease immediately. Camille began by taking my son's individual photos first. I saw how patiently she worked with him and I knew we would have a great experience.
Camille's studio is intimate and welcoming. As I watched my son enjoying his time with Camille I started to feel much more at ease. By the time my husband returned I was ready to dive in.  Initially posing felt unusual for us novice models but Camille knows what she is doing and before we knew it the photo shoot was done! It was painless, and dare I say it… FUN!
The three reasons I recommend taking a yearly professional family portrait:
Time stands still for no one. You are going to want to preserve family memories not only for yourself but for future generations.
Everyone has pictures of the kids.  Professional shoots get everyone into the picture.  Familial love is like no other and comes across vibrantly when a professional photographer sets the stage
Professional photos are the gift of memories.  High quality photos last a lifetime and are the perfect gifts for all special occasions and holidays including Christmas, Hanukkah, Anniversaries, Valentines Day and Birthdays.
The most important thing to look for when searching for a professional photographer is personal style. Camille emphasizes the importance of capturing the connections and love between people. Camille's philosophy was certainly the perfect fit for our family. We might have felt awkward during the beginning of the photo shoot but you would never know it by looking at our portraits. Our love for each other comes across naturally in Camille's expressive photographs:
This slideshow requires JavaScript.
You can see Camille's latest work on her Instagram.