Where does Sluggerrr live?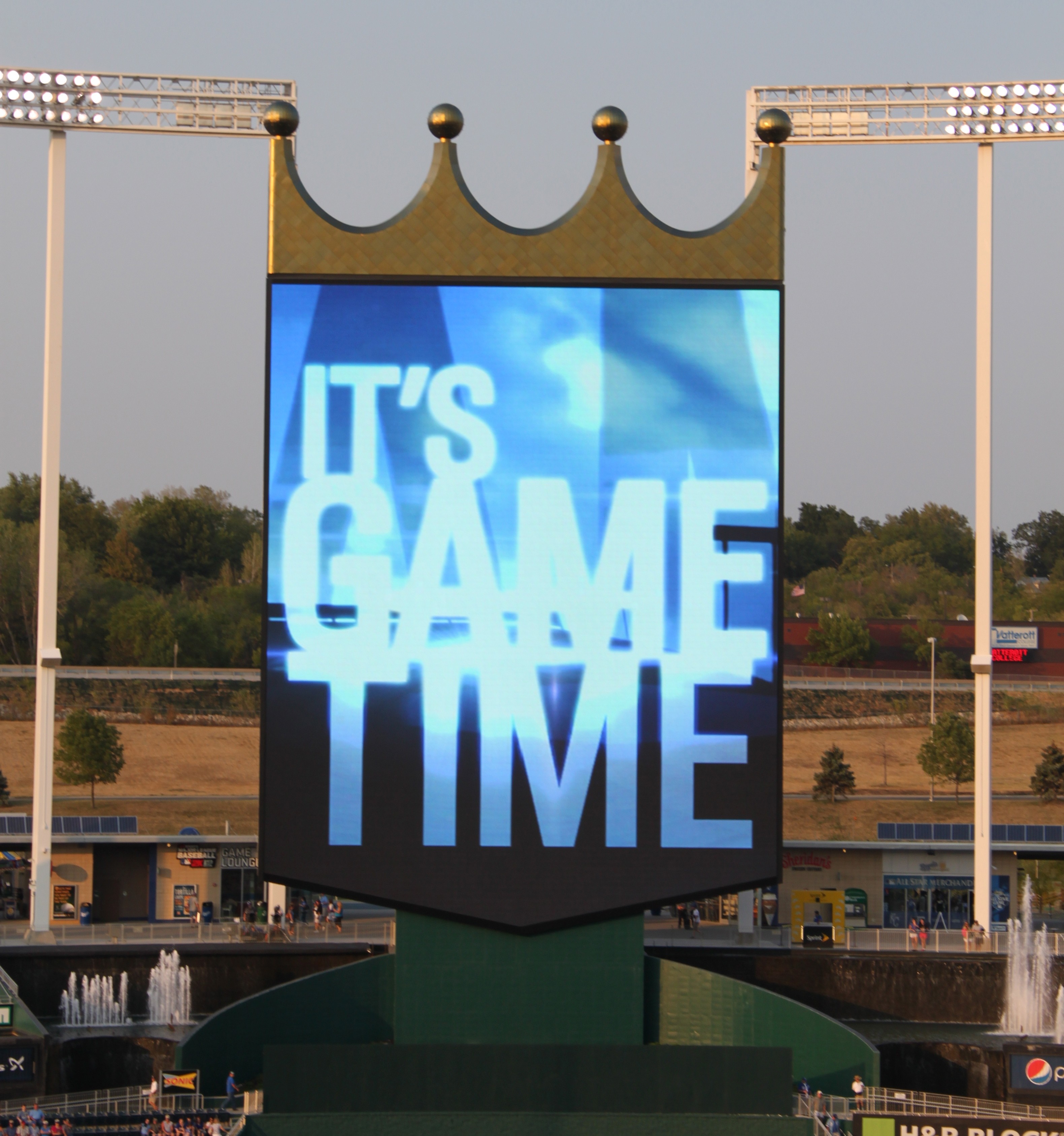 It's Wednesday, can you guess where I am in these photos?
I was very excited to take my first trip to a ball game outside of New York.  This is the only other major league stadium I have been to besides Yankee Stadium.
Here are some hints:
The official mascot for the team is named Sluggerrr.
Sluggerrr is the "King of the Jungle" around these parts and is 7 ft tall.
This stadium opened in 1973 and the team who "reigns" here is in the American League Central Division.
The 2012 All Star Game took place here.
Center stage is the 84 x 104 Crown Vision HD scoreboard a must see!
Leave me a comment with your guess.  There are some hints in the pictures below:
Yankee Stadium is known in NYC simply as "THE Stadium."  No other description is needed.  If you say you are going to "The Stadium" or to "The game,"  The Bronx is the implied destination.  I wear my pinstripes proudly but I am also excited to visit all the major league ball parks one day. I'd like to check out the concession stands and eat cracker jacks all across the U.S.A. with my dad!  Next time I'll say I'm going to "A game" and maybe I'll be sitting in bleachers that I have never seen before.