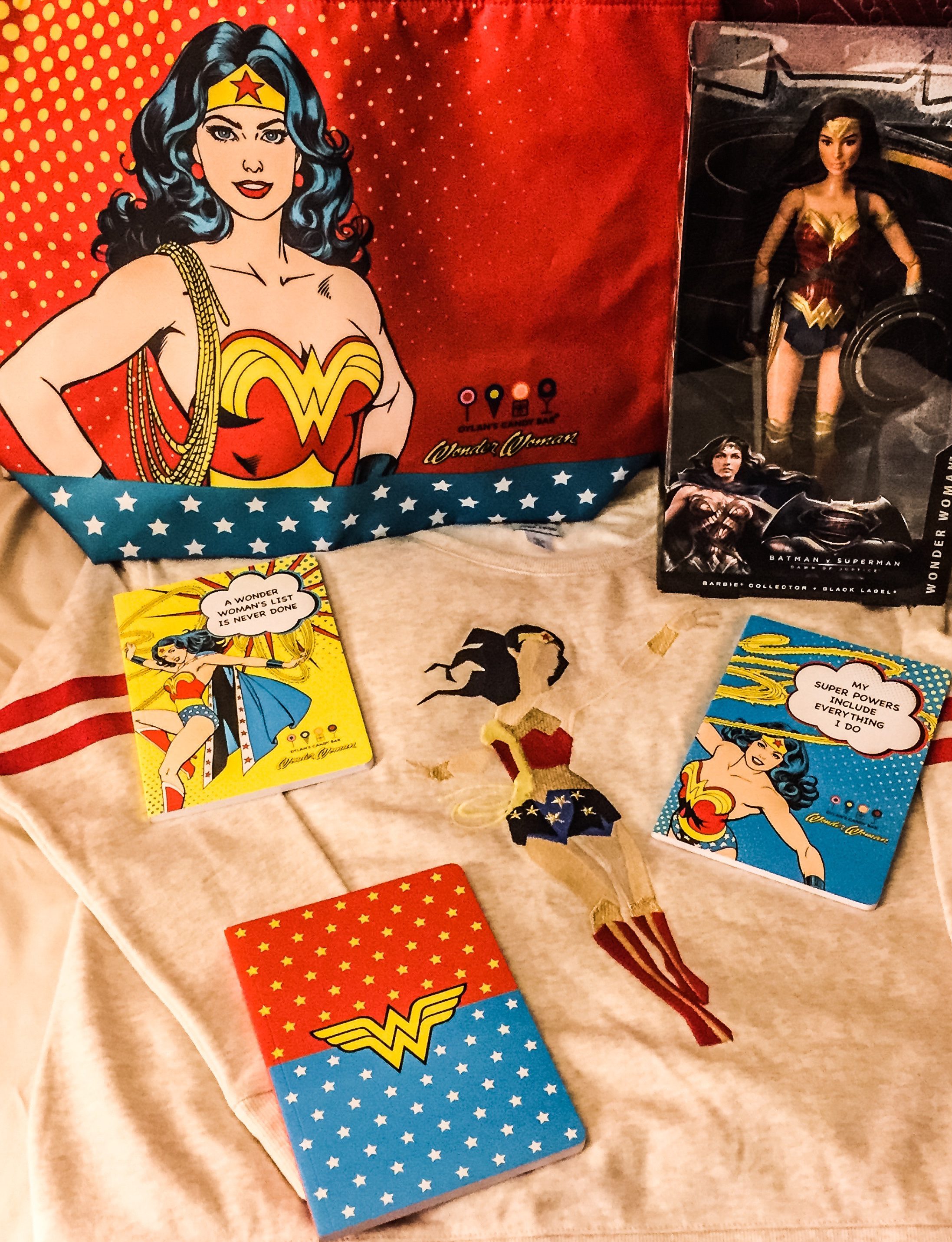 Wonder Woman celebrated her 75th Anniversary October 21st with a great honor from the United Nations.  She was named an Honorary Ambassador for the Empowerment of Woman and Girls!  As they say #YouGoGirl!
A number of UN staff members were not happy that a fictional character was given the honor.  I get the point.  There are so many real women who deserve the recognition and could be really effective in the role.  I do think that Wonder Woman is an easily recognized icon and if the campaign can inspire women and girls around the world then there is no harm done.  There should be real live, strong and inspiring women ambassadors named more frequently.  Hopefully the Wonder Woman controversy will pave the way.
I am a huge Wonder Woman fan so I have been absolutely giddy about all of the new, fun Wonder Woman merchandise that has been hitting the shelves in celebration of this big anniversary.  Needless to say my bank account has not been so happy.
Here are some of my favorites:
Dylan's Candy Bar in NYC has been taken over by Wonder Woman and I love all the merchandise.  My wallet is in pain but hey this only happens once every 75 years right?
The Gap Kids is featuring a terrific Super Hero line from Junk Food right now.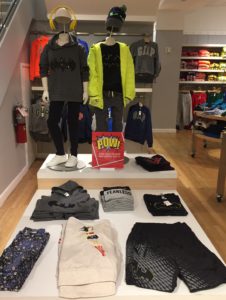 I bought myself an XXL girls Wonder Woman sweatshirt and never looked back.  Who am I  kidding?  I am totally going to run back to get the Batgirl version!
My stash also includes a Wonder Woman tote bag, and three note books which will come in handy if I ever decide to ruin the pages with ink!  The Barbie is part of my collection.  I live in a NYC apartment so I have to stop!  No more Wonder Woman merchandise unless the 80th anniversary collection is just as fabulous!